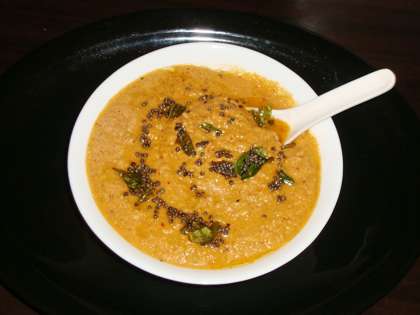 Garlic Chutney is an easy, homemade chutney recipe, made with garlic, coconut and tamarind.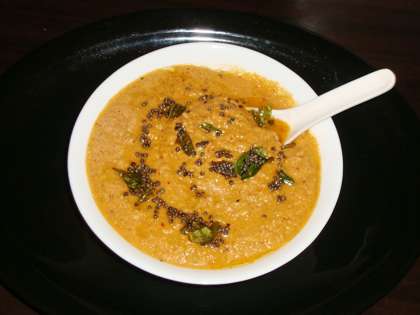 Preparation time: 10 minutes
Cooking time: 2-4 minutes
Servings: 4
Ingredients:
10 garlic pods
1 tsp mustard seeds
1 tsp cumin seeds
Few curry leaves
2 cups coconut grated
1/2 tsp sugar
8 red chillies
1 tsp tamarind
Salt to taste
2 tbsp oil
For Tadka of this chutney you will require:
1/4 teaspoon mustard seeds
Few curry leaves
How to make Garlic Tamarind Chutney :
Mince the garlic roughly and keep aside.
Heat the oil and saute the seeds along with curry leaves.
Add minced garlic along with coconut and saute the mixture for few more seconds.
Soak the tamarind in 1/2 cup of water and strain through sieve.
Cool down the saute garlic before putting into the grinding jar.
Combine all the ingredients in a chutney making bowl or jar and blend on high to make a smooth paste.
Add about 1/4 cup of water and blend continuously for few more seconds to get a nice consistency of chutney.
Finally garnish with tadka of few mustard seeds and curry leaves.
Serve this delicious chutney with any Indian chaat dish or you can serve it with your meal as well.