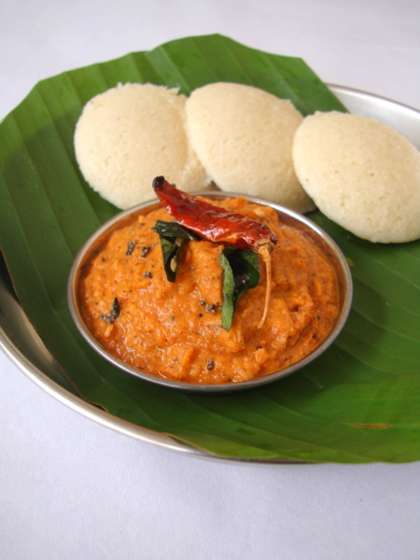 South Indian Chutney can be easily made at home, you just need to mix Chana dal, ghee, scraped coconut and mustard seeds. Learn how to make homemade South Indian chutney recipe in just few minutes.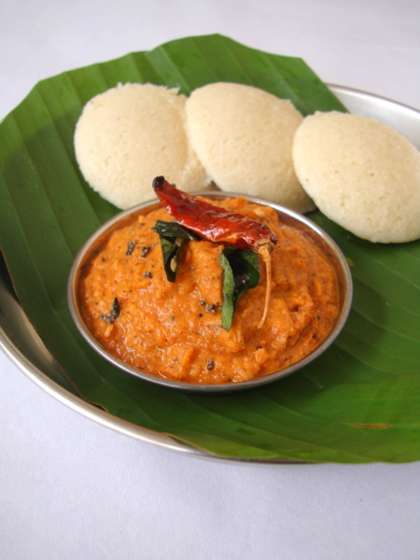 Preparation time: 5 minutes
Cooking time: 5 minutes
Servings: 6-8
Ingredients:
5-6 garlic cloves
2 tbsp roasted chana dal
6-7 dried Kashmiri red chilies
1 small onion, finely chopped
2 tsp tamarind juice
Salt to taste
Water to grind the chutney
How to make South Indian Chutney:
Mix all the ingredients in a small blender or chutney grinder.
Add very little water and grind into a smooth paste.
Serve this red chutney with mysore masala dosa or any dosa.
Chef Tips:
You can refrigerate this chutney for 2-3 days.
The above recipe will make a small bowl of chutney and that is enough for using as a spread for 8-9 dosas.