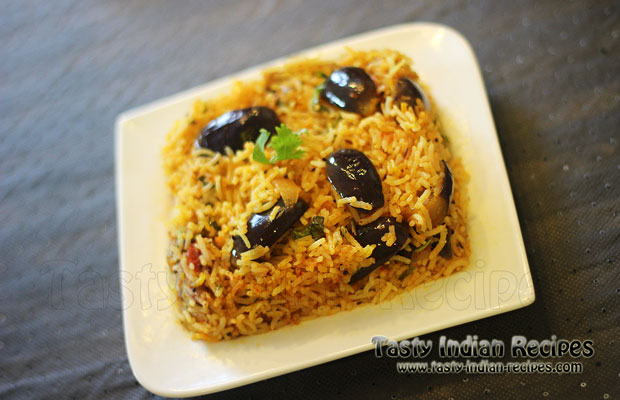 Brinjal is my favorite Indian Vegetable and I try to inculcate it in many of my recipes. Vangi means Brinjal and Bhath means Rice. Today I have cooked super delicious Vangi Bhath Recipe by combining Brinjal and Rice.
Some people don't like brinjal, but I bet they will start liking brinjal when they try this Vaangi Bath recipe. The main secret is the vaangi bath powder in this recipe, which makes it unique. Whenever I cook some special type of Indian Cuisines, I love to add special Powders and Masala's, which makes the dishes versatile.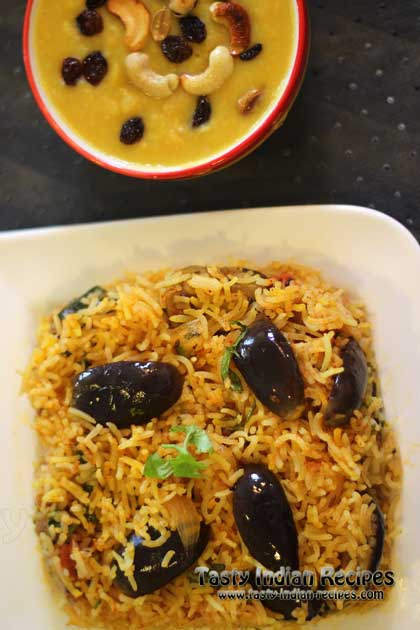 Its a breeze to prepare the South Indian Meal if we have these kind of powders and masalas handy. Vangibath is a famous Karnataka rice dish which is prepared with brinjals. The vangibath masala powder is quite versatile and you can even use it for making variety of bhath recipes, South Indian stir fries and curries. This masala powder is easily available in Indian stores.
Always use fresh Brinjals for making this Dish at home and you can enjoy it either with Coconut Chutney or with any Raita Recipe. It's a Quick and Easy Recipe to make, if leftover cooked rice are available.
Let's start making our Vaangi Bhaat Recipe. Slit the Vangi (Brinjals) in vertical pieces and keep aside.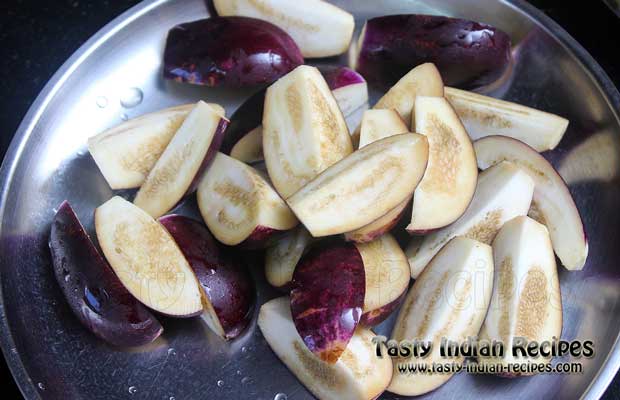 Finely slice the Onion and also chop the Tomatoes and Green chilies and keep aside.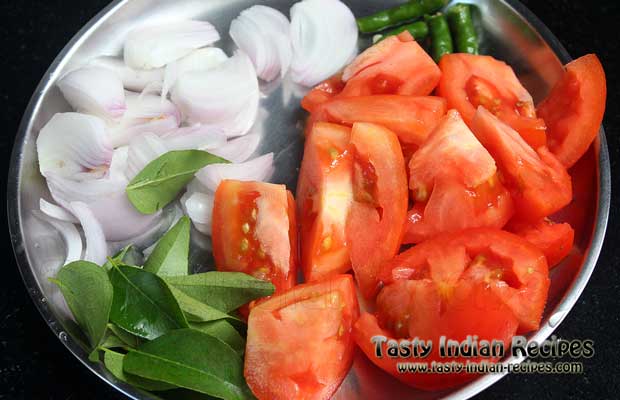 Cook the Rice with Water and Salt and drain through the sieve. Make sure to separate each grain of rice.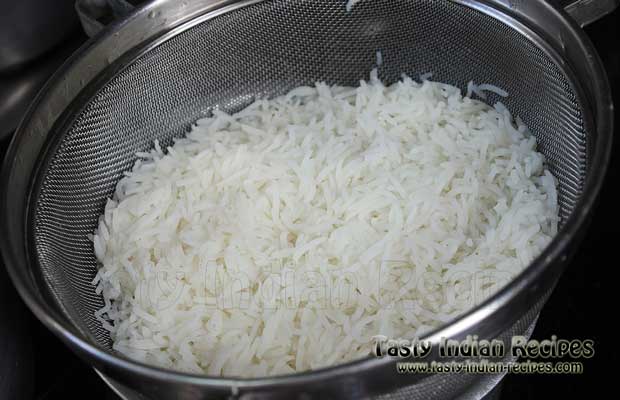 In the heating oil, add Mustard Seeds, Cumin Seeds and Curry Leaves.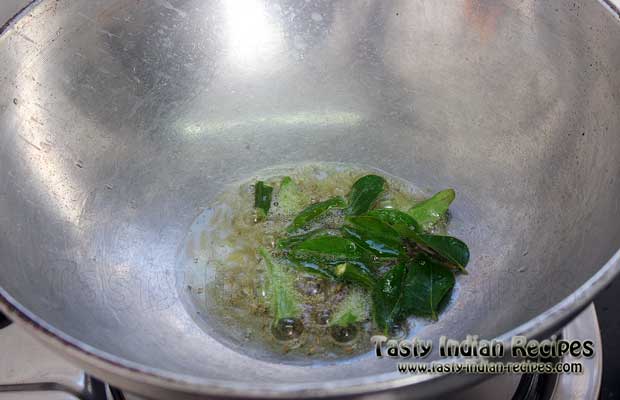 Add sliced Onion and saute continue on low flame for a couple of minutes.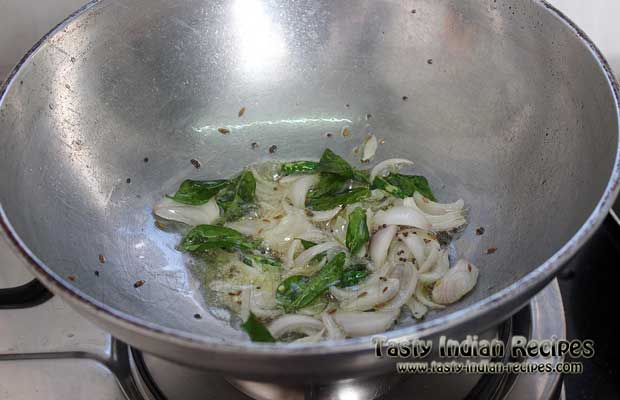 Now mix in Dals, Ground Nuts and Tomatoes. Stir continue till tomatoes are little mushy.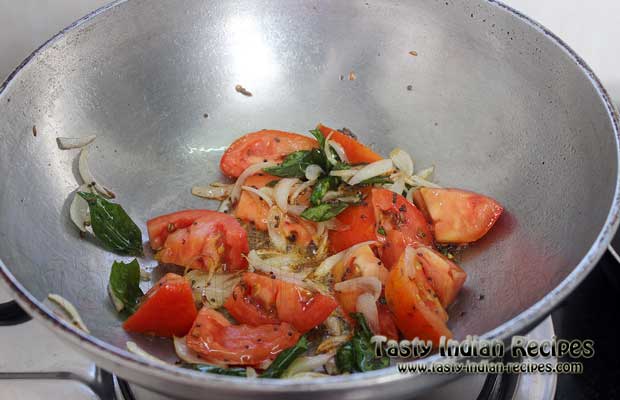 Now add pieces of Vangi (Brinjal) and mix well.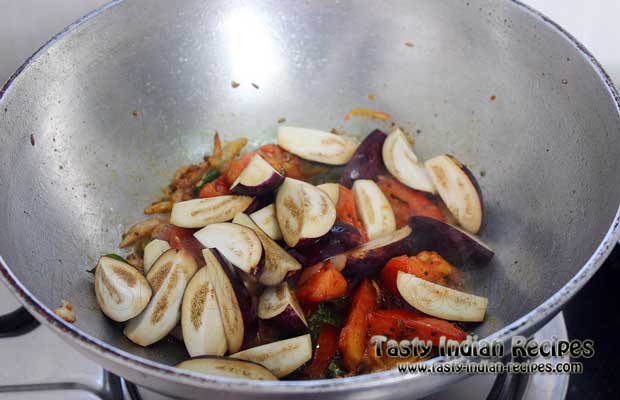 Add Turmeric Powder, Vangibath Powder, Tamarind Juice and Salt to taste. Cook for few minutes on low flame till vangi turns soft.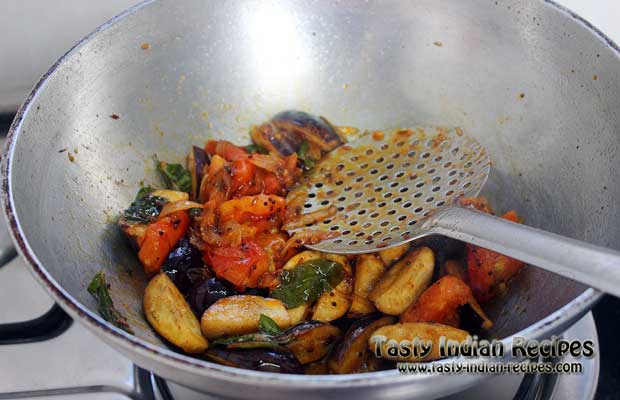 Add cooked Rice and mix well.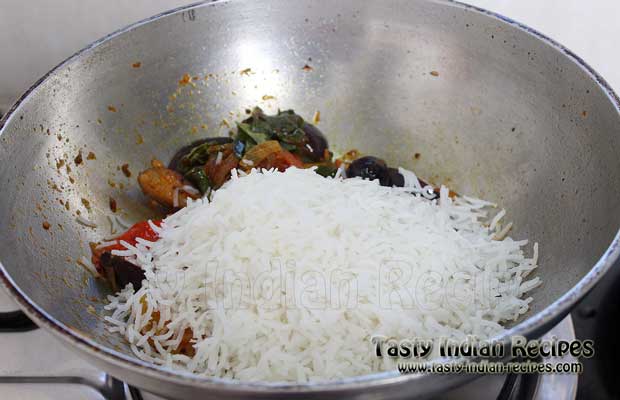 Garnish with some fine chopped fresh coriander leaves and our Vangi Bhath is ready to serve.
How to make Vangi Bhath Recipe:
Vangi Bhath Recipe is the famous Karnataka Rice Dish made with Brinjal and Rice. The main Ingredient is Vaangi Bath Powder that enhance the flavor of this Rice Recipe.
Ingredients
1 cup rice
250 gm Brinjal (Vankaya / Baingan / Vaangi / Vangi)
1/2 teaspoon mustard seeds (rai)
1/2 teaspoon cumin seeds (jeera)
2 green chilies, chopped
1 medium onion, sliced
2 tomatoes, chopped
1/2 teaspoon urad dal
1 teaspoon chana dal
1 tablespoon groundnut
1/2 teaspoon turmeric powder
2 tablespoon vangibath powder
1/2 teaspoon tamarind juice (optional)
Few curry leaves
Fresh coriander leaves, finely chopped
2 teaspoon oil
Salt to taste
Instructions
Cut the brinjal into thin and about 1-1/2" long pieces.
Rinse them 2-3 times with running water and then soak in water till you are doing other preparation.
Cook the rice in such a way that the cooked grains are not sticky and then either spread them on a plate to cool down or drain aside in sieve.
Heat 2 teaspoon of oil in a pan and add 1/2 tsp mustard seeds, 1/2 tsp cumin seeds and few curry leaves.
Allow the seeds to pop up and quickly stir in one medium sized sliced onion.
When the onion is little soft but not overcooked, then add 1 tbsp of ground nuts, 1/2 tsp of urad dal and 1 tsp of chana dal. Fry for 1 minute, till dals turn to golden brown.
Cook continue on simmer flame and mix in chopped tomatoes. Let the tomatoes turn little mushy. Squeeze the water from brinjals and add in the pan.
Fry the brinjals on low flame for 3-4 minutes till the pieces are soft, but not over soft. Now add 1/2 teaspoon turmeric powder, 2 tablespoon vangibath powder, 1/2 teaspoon tamarind juice and salt to taste. Add about 2 tablespoons of water, and then cook it for 1-2 minutes for making the mixture little thick in consistency.
Now add cooked rice and check the seasoning. Add some finely chopped coriander leaves and mix well.
Cook for 2 more minutes on low flame and your vangi bhath is ready to serve.
Notes
If you are using freshly made tamarind sauce, then do not add water. If tamarind juice is not available, then you can use lemon juice.
Tasty Indian Recipes