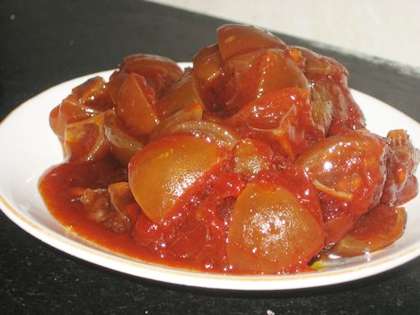 Lemon pickle is an oil free tangy flavored pickle made with the selected lemons, chillies, ginger and salt. This is the best Sindhi style pickle to serve with dal, rice or any gravy recipe. You can store it for many months and enjoy as and when you want.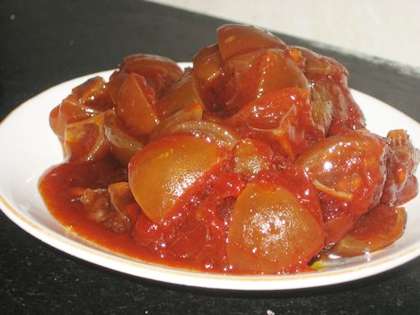 Preparation time: 10 minutes
Cooking time: nil
Servings: 20
Ingredients:
1/2 kg lemons (limbu)
2-3 black peppercorns
1 inch ginger julienne
2 tsp salt
1/2 tsp sugar
4 green chillies sliced
How to make Lemon Pickle:
Wash the lemons thoroughly in normal running water.
Pat dry with the kitchen towel.
Cut each lemon into 6-8 pieces (as per your choice).
Take the sterilized air tight jar.
Squeeze the juice of lemons directly into the jar.
Use the strainer to catch the seeds.
Mix salt, ginger, sugar, peppercorns and green chillies.
Toss and close the lid.
Shake the container very well from upward to downward.
Place this jar in front of the direct sunlight for 5-6 days.
In between keep shaking the jar or container.
Check when the rind of lemon is soft enough, it means it is ready to serve now.
Chef Tips:
You can store this pickle for many months if preserved properly.
It would be advisable to cover the lid of container with the cheese or cotton cloth for long lasting pickle.
Avoid using wet spoon for taking the pickle out, else it will mess the taste of whole pickle.
For making this pickle, always buy the yellow limes, having the thin skin.
You can use red chilli powder to spice up and more flavored pickle.