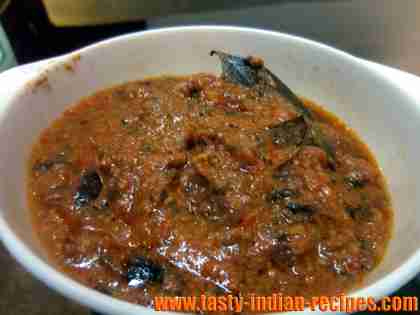 Chicken Chettinad is the special marination of chicken, prepared with curd, flour and spices. This dish has given a touch of South Indian style delicacies by adding coconut paste. Boneless chicken breast is made in special chettinad mixture and served as the sizzling main course recipe.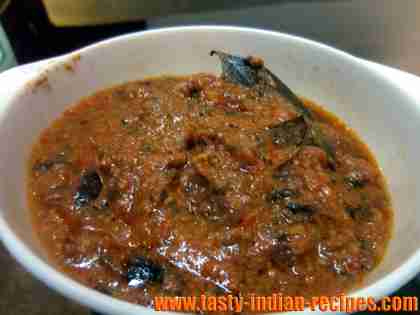 Preparation time: 20 minutes
Cooking time: 40 minutes
Servings: 3 persons
Ingredients:
300 gms chicken (boneless) cubes
2 tbsp whole wheat flour
1 tbsp all purpose flour (maida)
1 whole coconut
1-1/2 tsp thick curd
1 tbsp garlic paste
1 inch ginger minced
1/2 carrot chopped
2 tbsp capsicum chopped
4-5 green chillies chopped
1 big onion thinly chopped
1 tsp lemon juice
1/2 tsp red chilli powder
1/4 tsp turmeric powder
1/2 tsp garam masala powder
1 tbsp butter
1/2 cup milk
1 tsp oil
Fresh cilantro chopped
Few mint leaves chopped
Salt to taste
How to make Chicken Chettinad:
Make the small pieces of coconut.
Blend 3/4th coconut pieces into the smooth paste by gradually adding water and grate the remaining pieces of coconut.
Combine curd, lemon juice, salt, red chilli powder, turmeric powder and oil.
Mix well, stir with the flour and coconut paste.
Wash and clean the pieces of chicken and mix in the mixture.
Keep this marinated chicken aside for 30-40 minutes.
Melt the butter in a pan, add ginger, garlic and green chillies.
Saute for few seconds and add onion.
Saute until onion turn golden.
Add the marinated chicken and stir continue for 4-5 minutes.
Cover the pan and leave to cook for 6-7 minutes on low flame.
In between stir once by adding milk and garam masala powder.
Uncover and add carrot and capsicum and leave to cook for 4-5 more minutes.
When the chicken is done and tender enough to serve, then garnish with cilantro, mint leaves and grated coconut.
Serve hot with rice or roti.
Chef Tips:
You can use oil or ghee instead of butter.
You can add tomato puree or tomato ketchup after saute onion, for making it more flavorful chettinad dish.