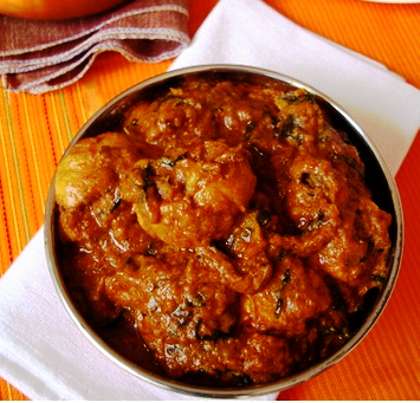 Murg Makkai is one of the best Chicken dish of Punjabi Cuisine, here boneless chicken breast is cooked with corn kernels, flakes of garlic and fresh Indian spices.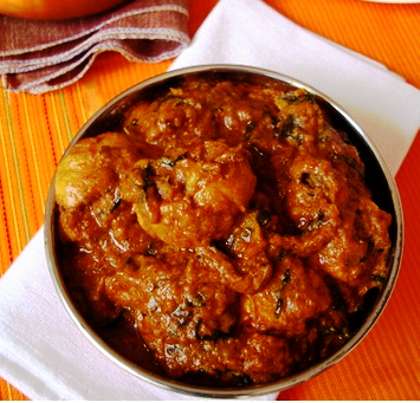 Preparation time: 15 minutes
Cooking time: 40 minutes
Servings: 6
Ingredients:
500 gm chicken breasts (skinless & boneless)
2 cup corn kernels
3 tbsp fresh yogurt (dahi)
8-10 garlic flakes
1 inch ginger chopped
1 cup capsicum chopped
4-5 tomatoes chopped
2 green chillies finely chopped
1/2 tsp red chilli powder
1/2 tsp turmeric powder
1-1/2 tsp coriander powder
1 tsp garam masala powder
2 tbsp ghee / oil
Fresh coriander leaves finely chopped (for garnishing)
Salt to taste
How to make Murg Makkai :
Clean the chicken breast and cut into some square pieces.
Make the puree of tomatoes and keep aside.
Boil the corn kernels in 4 cups of water by adding some salt until turns soft.
Remove and keep aside.
Melt the ghee in a non-stick pan and stir-fry ginger, garlic and green chillies.
Mix the tomato puree and stir fry on medium high flame.
Add the pieces of chicken and mix very well over moderate heat.
After few mixing, add salt and spices by stirring regularly.
Add yogurt, boiled corn kernels, and capsicum.
Lower the flame and mix the corns and capsicum with chicken pieces.
Stir fry until the masala is little thick and chicken pieces are completely cooked.
Garnish the dish with lots of chopped coriander leaves.
Serve hot with Indian roti or naan.