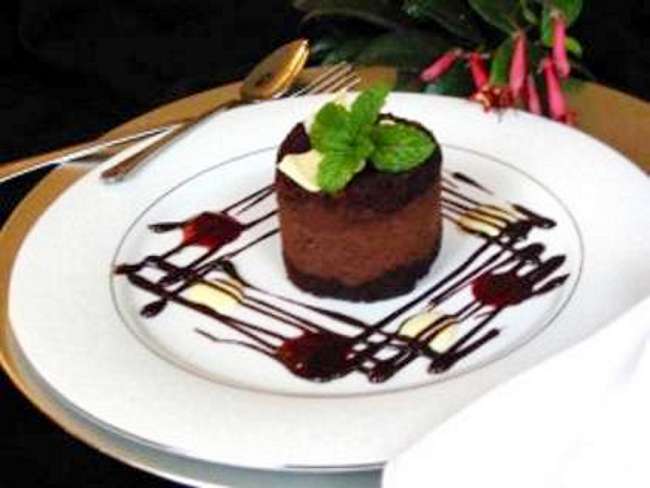 Choco mousse is the kids favorite dessert, it can be made so yummy and chocolaty with few ingredients such as milk, gelatin crystals and dark chocolate. I have done a nice decoration on the plate, just by spreading a liquid chocolate.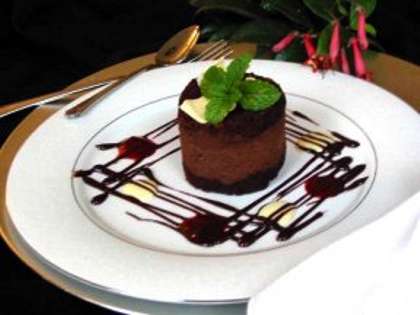 Ingredients:
1/2 cup condensed milk
3 tsp gelatin crystals
300 gm dark cooking chocolate
1-1/2 cups fresh cream
A pinch of salt
Some choco chips to decorate
How to make Choco Mousse:
Melt the chocolate in a heating double broiler and set aside to cool.
Soak the gelatin crystals in warm water for few minutes.
Combine the milk, melted chocolate and soaked gelatin mixture.
With the help of electric hand blender, blend all the ingredients very well.
Gradually add fresh cream and continue to blend or beat.
You may use your hands or spoon to beat the mixture thoroughly.
Add salt and mix again.
Let the mixture set at the room temperature for about 25-30 minutes.
Refrigerate for few hours.
Just before serving, spread some choco chips all over.