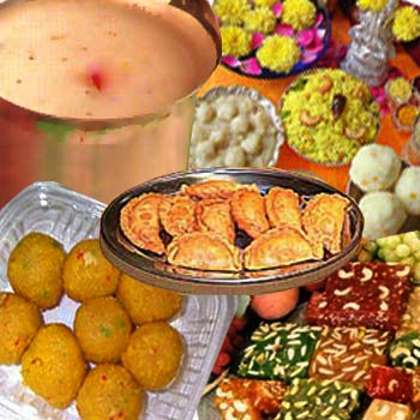 Holi is the biggest Indian festival and Today it's time to celebrate Holi. Every house hold is in the mood of preparing several Holi dishes. Therefore, here are some Holi recipes to make your Holi celebrations more special.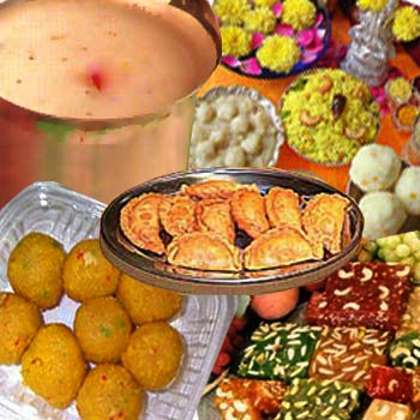 Holi is a colorful day and it is considered as the festival of several colors, that falls on the full moon day in the month of Phalgun and that is Today. Holi heralds the arrival of spring – the season of hope and new beginnings. It is a glorious spectacle, a riot of colors – crimson, red, pink, orange, purple, yellow and green.
On this day, people throw colored powder called as gulal and colored water on each other. This is done in the remembrance of the fun done by Lord Krishna, who use to play the Holi by singing the hori (songs) with his gopis (female cowherds) at Gokul.
In India, Various communities celebrate Holi by preparing special food. These special Holi dishes are proudly served and distributed among near and dear ones. This ocassion really brings happiness and joy to everyone's life and all the people just celebrate this by forgiving each other.
We are trying to present few of our Holi recipes that will help you in selecting your favorite Holi dish from our following list.
Thandai and Bhaang pakode are the most famous Holi recipes. Maharashtrains prepares Puran Poli. North Indians prepares Shakarpara and gujjias – a sweet samosa filled with mava, coconut, dry fruits and Gujaratis make sweet khichidi and sweets like kheer, basundi and different types of halva recipes.
Nothing is more satisfying than preparing special Holi dishes at home. Learn how to make Holi Festival Food.
HAPPY HOLI TO ALL OF YOU 🙂