Ganesh Chaturthi Recipes are prepared during Ganesh Chaturthi Festival mainly celebrated in Maharashtra and other parts of India.  Ganesh Chaturthi, the birth anniversary of Lord Ganeshji, is celebrated with great pomp and show in India. It is a popular Hindu festival, celebrated in a grand way every year According to the Hindu calendar; the festival comes on the 4th day of Bhadarva Shukla-Paksh and falls around August or September.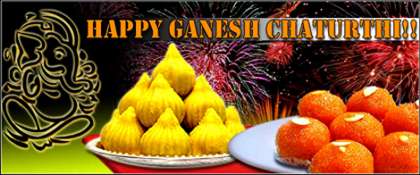 Vinayaka Chaturthi is round the corner – September 9th to be precise this year. Though celebrated all over India, Ganesh Chaturthi has its celebrations grandest in Maharashtra. The festival is celebrated for about 11 days and each and every day is lightened with various types of lanterns, lamps and decorative pandals everywhere.
On the day of the Chaturthi, i.e. the last day dedicated to the elephant-headed god, shrines are erected, firecrackers let off, and huge images of Ganeshji are carried in grand procession for 'Ganesh Visarjan', accompanied by the sound of devotional songs and drums.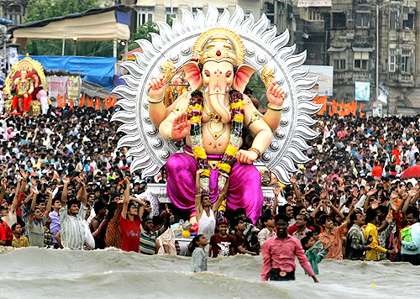 India is a land of festival and celebrations and Lord Ganesha is known for his inclination towards sweets. Therefore, a festival dedicated to Lord Ganesha will always be incomplete without special sweet dishes. There are a variety of sweets made on this occasion, with the most popular one being Modak.
The worshippers visit Ganesh temples on this day, to perform Puja and offer many other sweets and milk to idols of Lord Ganeshji. The enjoyment of this ten days festivals can be doubled by preparing sweets and delicacies, like Besan Ke Ladoo, Motichoor Ke Ladoo, Kaju Ke Barfi, badam puri, Karanji, Puran Poli, Modak, Rawa Ladoo and Moong Dal Ka Halwa.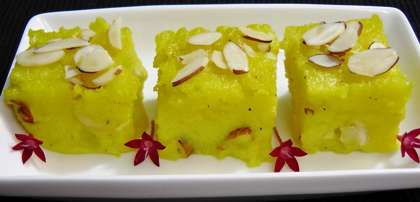 Lord Ganesha brings happiness in everybody's life and fulfill all the dreams and wishes. It is big belief of Indian's that Lord Ganesha remains every day with them, listening, watching and protecting. If you are wishing anything with clean mind and honest heart, then Lord Ganesha definitely fulfill it.
During this big Maharashtrian Festival, you can see various pandals in each street and now a days, almost every household welcomes Ganeshji.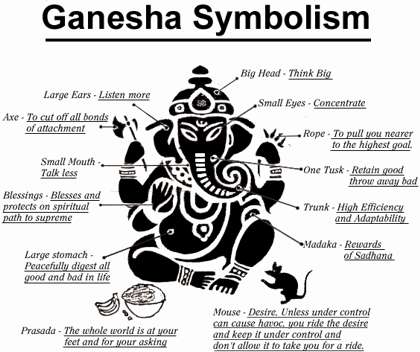 On the day of Ganeshji Visarjan( the Hindu Elephant God) is taken and "drowned" in the local lake or at sea. The drowning is to symbolize – "send off/farewell" for the God, back to his abode, while taking away all the suffering of his devotees along with him (like washing away the sins and misfortunes of his devotees).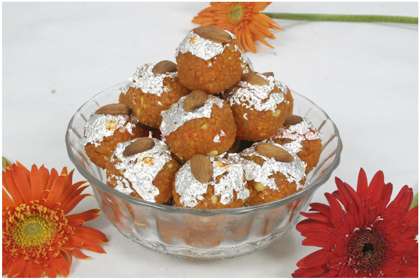 Here is a list of dishes, you would like to offer to dear Lord Ganeshji. You can make a new dish on the new day and serve as a Prashadam to Shri Gajanana.