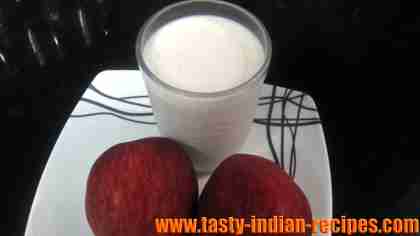 Apple Rabdi is the delicious, mouth-watering Indian sweet dish made with apples and flavored with several healthy ingredients.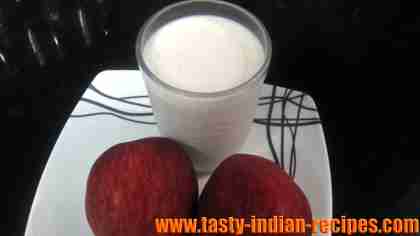 Preparation time: 18-20 minutes
Cooking time: 20-25 minutes
Servings: 6-8 persons
Ingredients:
2 medium size apples (peeled and finely chopped)
4 cups milk
1/2 cup sugar
A pinch of saunf (fennel seeds) crushed
1/2 tsp crushed green cardamoms
2 tbsp almonds blanched
2 tbsp pistachio blanched
How to make Apple Rabdi:
Boil the milk in a big vessel and simmer until reduced to its half quantity.
Mix the sugar, crushed fennel seeds and crushed cardamoms.
Stir constantly and cook for few minutes over medium high heat.
Add finely chopped apples and mix very well.
Cook for 3-4 minutes on low flame by stirring continuously.
Finally add blanched almonds and pistachios.
Serve in individual bowls and garnish the apple rabdi with thinly sliced apples.
Serve immediately or refrigerate for few hours and serve chilled.
Chef Tips:
Apple Rabdi can be served warm or cold, it is always very delicious and yummy.
You can garnish this delicious apple rabdi with your favorite dry fruits and nuts.