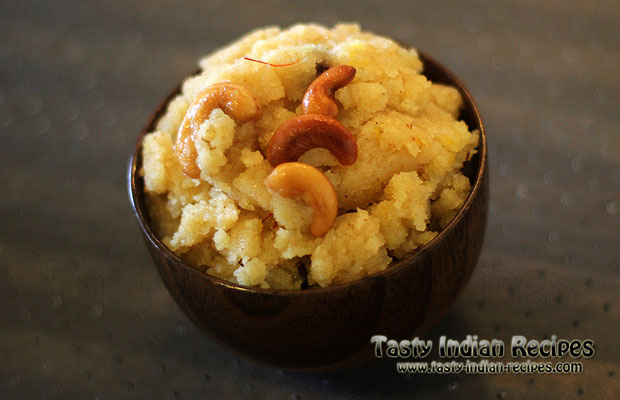 Sooji Ka Halwa Recipe is the North Indian version of Sweet Dishes. This Suji Halwa Recipe contains flavor of Saffron (Kesar), and hence can be called as Kesar Suji Halwa Recipe. This Indian Halwa is closer to the sheera recipe and you can easily make it at home with very less ingredients. Sooji Ka Halwa Recipe can be made in different ways and this time I have used Semolina, Sugar, Ghee and Saffron for making it. You can do lot of variations with it by adding your own choice of dry fruits like raisins, almonds, pine nuts, etc.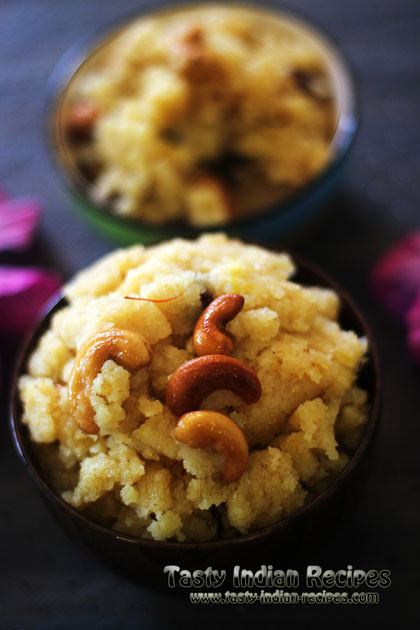 Sooji Ka Halwa Recipe is one of the popular halwa recipe and a regular sweet dish in our homes, especially during festive seasons. This halwa neither takes much time in cooking nor even requires lot of ingredients. My kids love this Sooji Ka Halwa Recipe and I just make it for them at any time, whenever they demand.
Sooji Halwa or any halwa made with flour or semolina should be roasted properly without ghee and then with ghee too, because otherwise halwa tastes raw and little bitter. You can browse lot of Halwa Recipes in my blog, like Atta Halwa, Coconut Custard Halwa, Boondi Halwa and Moong Dal Halwa. My personal favorite is Karah Parshad which is made with wheat flour and served as Prashad in Gurudwaras.
I have made my halwa in a simple way and kept it natural in color, if you want to get the yellow hue in the halwa, then artificial yellow color can be added into this. When choosing or buying any food color, go for a good brand and check for the contents in the food color, whether they have been approved by the FDA or not. Personally I avoid food colors and use natural ingredients to get the color in the food. Let's start making this delicious Sooji Ka Halwa Recipe with step by step. For complete list of ingredients and step by step instructions, please refer to recipe snippet bellow.
Soak the Saffron strands in milk and keep aside.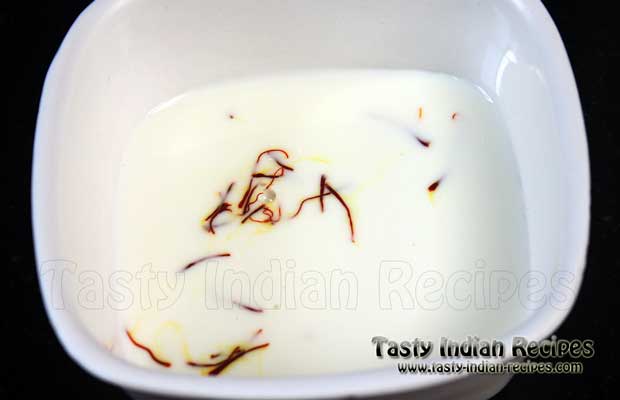 Roast the Sooji in a pan on low flame for few minutes to disappear the raw flavor of it.
Stir continue so that Sooji should neither get burnt nor change its color.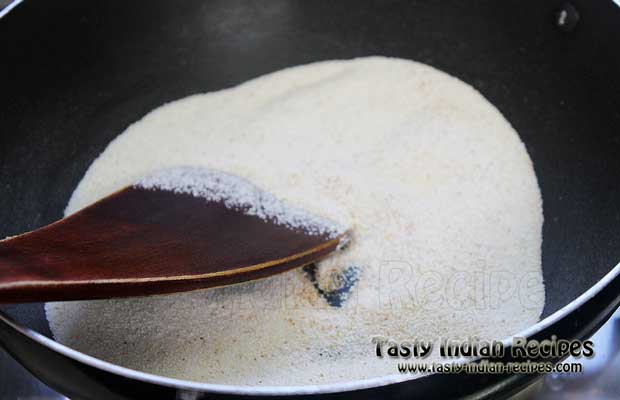 Melt Ghee in a pan on low flame.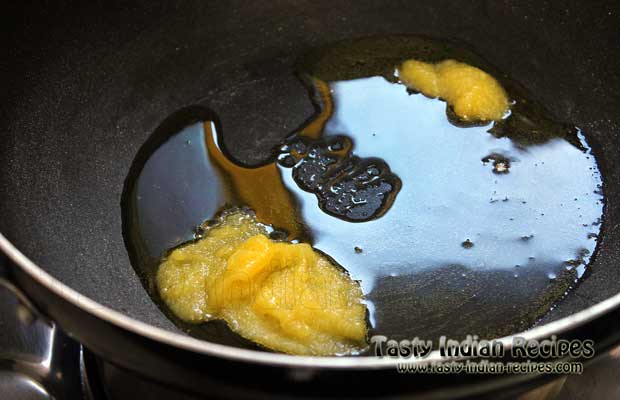 Fry Cashew nuts and Raisins in melted ghee for a few seconds and then keep them aside.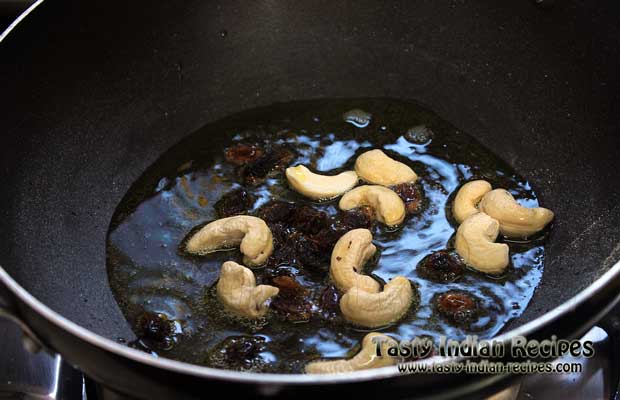 In same melted ghee, gradually add roasted Sooji and stir on medium flame.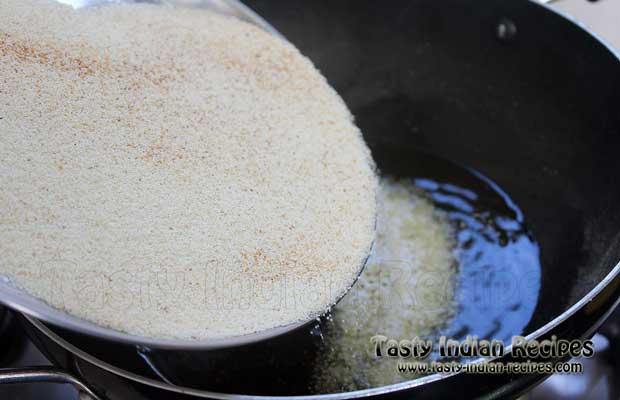 Add Cardamom Powder and stir continue.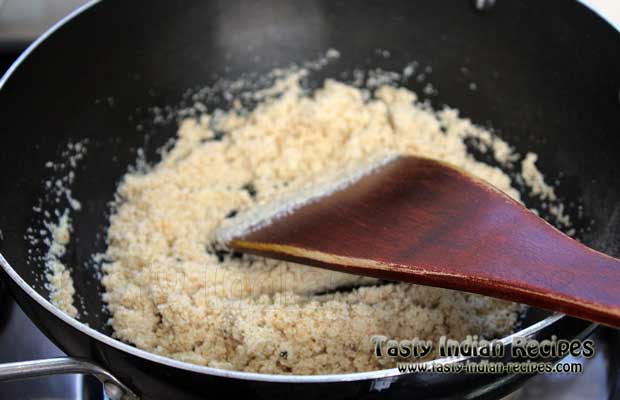 Add Water and keep on mixing, so that no lumps are formed.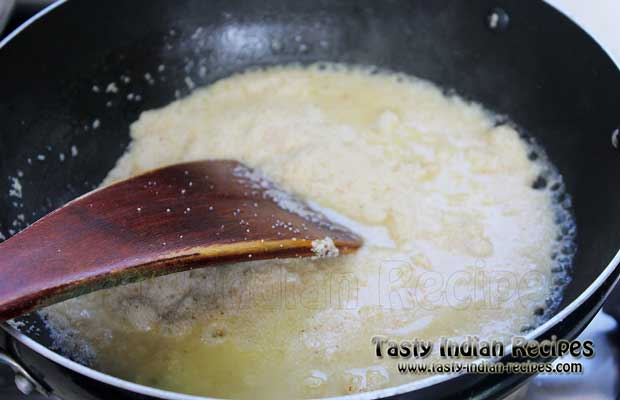 Add Sugar and mix everything uniformly.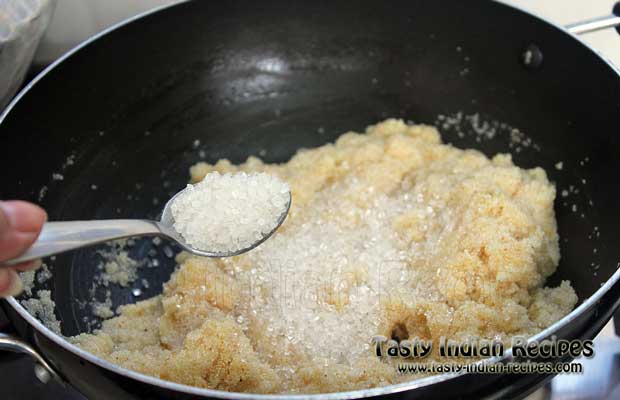 Now stir in Saffron Mixture and cook till the Suji absorbs the water and swells.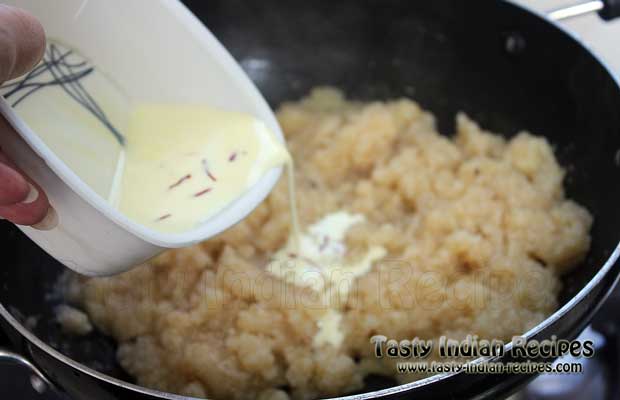 Mix in Fried Cashew nuts and Raisins.
Cook for 2 more minutes and your Sooji Halwa is ready for serving.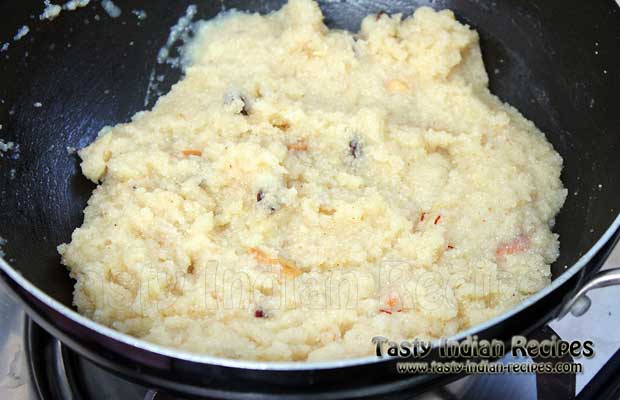 Serve it hot.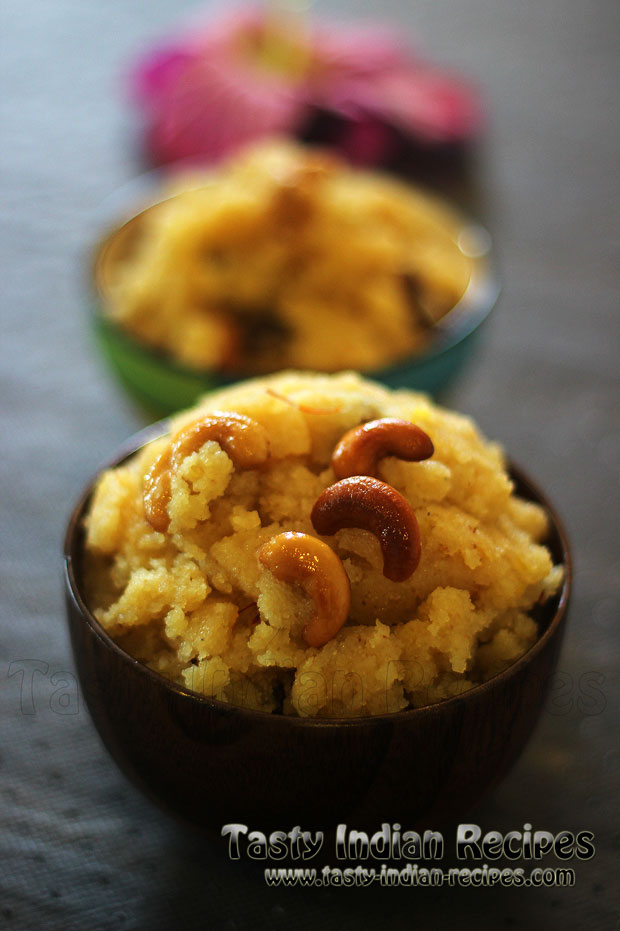 How to make Sooji Ka Halwa Recipe:
Sooji Ka Halwa Recipe is the famous Indian Sweet Dish made with Sooji (Semolina), Ghee, Saffron and Sugar. This Halwa is generally served in several Indian Festivals.
Ingredients
1 cup semolina (sooji / suji / rava)
3/4 cup sugar or as required
4 tablespoon ghee
1/8 teaspoon saffron (kesar)
4 tablespoon milk
1/2 teaspoon cardamom powder
8-10 cashew nuts
Few raisins
2 cups water or milk
Instructions
Heat a pan and roast the sooji (semolina) on low flame, till it becomes opaque and your whole kitchen smells of roasted semolina. This step takes around 6-8 minutes on a low flame. Keep on stirring after every few minutes.
Allow the suji to cool down, and in the meantime soak few saffron strands in about 4 tbsp of milk and keep aside.
Now melt about 4 tablespoon of ghee in a non-stick pan and fry cashew nuts and raisins for few seconds till they become light brown and then keep them aside onto a plate.
In same melted ghee, add roasted sooji and keep on stirring for few minutes on low flame.
Add 1/2 tsp cardamom powder and keep on mixing. Cardamom contributes the fragrance and you can really experience the fusion of the lovely flavors of ghee, cardamom and suji all together in your kitchen.
Let the fragrance continue and keep on frying the suji in ghee for about 6-8 minutes on a low to medium flame.
Add about 2 cups of water and 3/4 cup of sugar and mix everything uniformly, so that no lumps are formed.
Now stir in saffron mixture and cook till the suji absorbs the water and swells.
Finally mix in fried cashew nuts and raisins and cook for 2 more minutes.
Sooji Ka Halwa is ready for serving.
Notes
Crushed Cardamom can be used instead of cardamom powder. If you want you can add fruits like banana, mango, apple and pineapple in this halwa, the fruits give their own flavors to the halwa and also makes it more nutritious.
Tasty Indian Recipes