Sandesh Recipe is a Traditional Bengali Sweet Dish, quite popular in West Bengal. It is a light and creamy Bengali Dessert made with curdled milk. Lot of patience and practice is required for making perfect Bengali Sondesh.
There are many variations of Sandesh and you can really give your favorite texture and flavor to Sandesh. Like other Indian sweet dishes, Sandesh is also liked by all and brings a festive season in India. Bengali Sandesh is basically a sweet moist fudge made from Indian cottage cheese (paneer). I always prefer making fresh and homemade paneer for preparation of other Sweet dishes, so here also I'm doing the same.
It is very important that you cook paneer in a perfect texture.
You can easily make these delicious fudge at home. It is very important that you cook paneer in a perfect texture. Sometimes the paneer becomes dense and rubbery, which is not good for making Sandesh at home. It takes about 10-12 minutes, for making the right texture and consistency of paneer.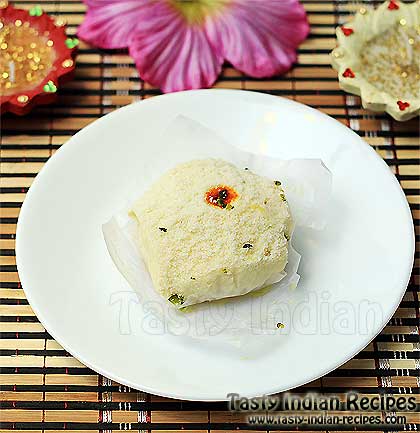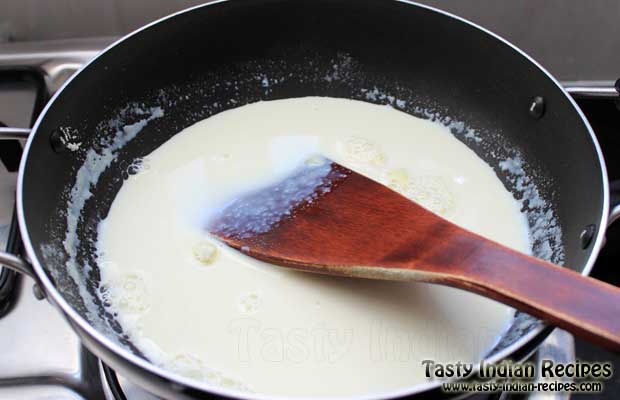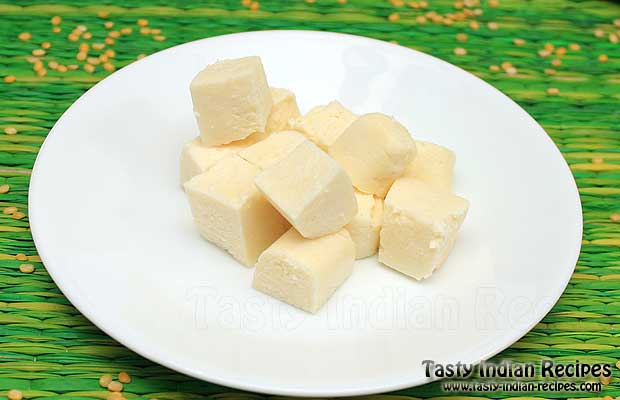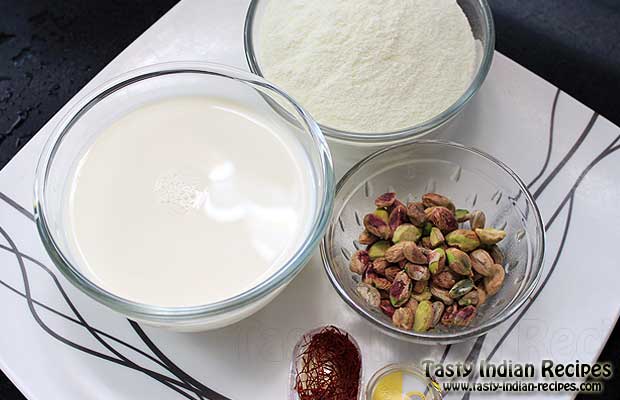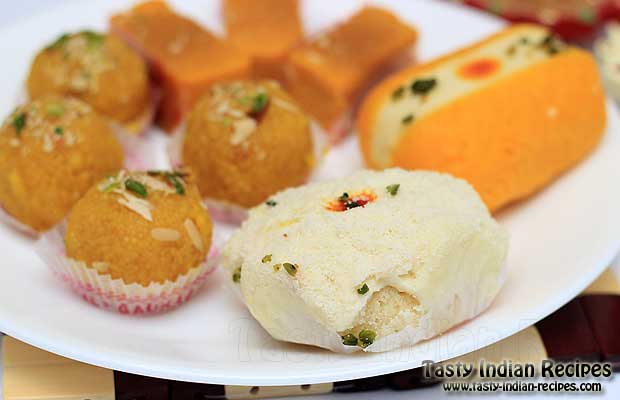 How to make Sandesh Recipe:
Sandesh Recipe is a Traditional Bengali Sweet Dish, popular in West Bengal. It can be easily made at home with freshly Homemade Paneer. Few Pistachios and Saffron strands brings more flavors in it.
Ingredients
1 litre + 1 cup milk
Few drops of lemon juice or vinegar
1 teaspoon ground cinnamon
1/2 teaspoon cardamom powder
1 cup sugar (powdered)
2 tablespoon pistachios (finely chopped)
Few saffron strands for garnishing (optional)
Instructions
Keep the milk over medium high heat and bring it on to a sufficient boil. When the milk is almost started boiling, stir in lemon juice and lower the flame. Milk begins to curdle now, switch off the flame.
Take a muslin or cheese cloth and pour the entire milk in it. Hold the cloth tightly and squeeze out water as much as you can. Now the chenna or paneer would be in a muslin cloth. Slowly rinse the chenna with the muslin in running water to remove the sourness of the lemon juice or vinegar from the paneer.
Place a heavy weight on the muslin and keep aside for 30 minutes. Take out the paneer onto a plate or a tray, and knead with your palms to smoothen it. Gather the whole mixture at intervals and then continue to knead till the mixture becomes smooth and less granular.
Now mix in powdered sugar and keep kneading for few more minutes. Cook the mixture in a non-stick pan for about 8-10 minutes, till the moisture is evaporated.
Now you will observe that slowly the moisture would begin to dry up and start coming together.
For making perfect sandesh, we need soft and smooth mixture. Hence do not hurry and leave it on a room temperature. Let the mixture warm or cool completely. Add finely chopped pistachios, cinnamon and cardamom powder. Mix very well and then knead it again to get a smooth consistency.
Grease your hands and shape into round flattened balls or pedas. If you want, you can even make various designs on sandesh. Garnish with saffron strands and refrigerate it at least for an hour to blend all the flavors together.
Notes
Bengali Sandesh tastes great, only when serve chilled. You can buy paneer from outside as well, but make sure it must be very fresh.
Tasty Indian Recipes
Chef Tips:
Always use freshly made paneer or Indian cottage cheese for making this sweet dish at home.
All Bengali Sweets must be refrigerated within one hour.

Sandesh (Bengali-Sweet)
Further Reading:
If you are looking for more Indian Sweets, then do check Dharwad Pedha, Motichoor Ladoo, Rava Ladoo and Mothanthal.