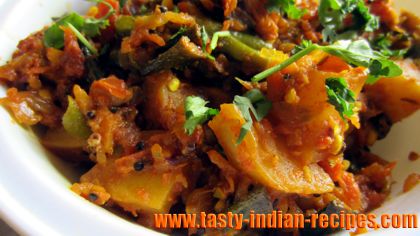 Aloo Chaat is a delicious street side dish made with the boiled potatoes and spices. It is one of the most tastiest and easiest snack dish which can be made with the leftover boiled potatoes. Easy to make and great to serve, Aloo chaat just for you.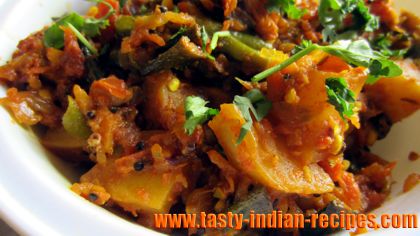 Preparation time: 10 minutes
Cooking time: 6-7 minutes
Servings: 6
Ingredients:
4 big potatoes (boiled and peeled)
6-8 green chillies chopped
1 cup green peas frozen
2 tbsp thick yogurt
1 inch ginger chopped
4-5 cloves garlic minced
1/2 tsp cumin seeds
4-5 curry leaves
3/4 tsp garam masala
Fresh coriander leaves chopped
1 cup vegetable oil
1 tsp butter
Salt to taste
How to make Aloo Chaat:
Boil the green peas and keep aside.
Chop the boiled potatoes in big chunks.
Heat the oil in a non-stick pan.
Shallow fry the chunks of potatoes until golden brown and drain on oil absorbent paper.
Combine the fried potatoes, curd, salt, and green chillies.
Mix well and keep aside for 15 minutes.
Remove out the whole oil from the pan (in which potatoes were fried) and melt the butter.
Add cumin seeds and curry leaves.
Saute for few seconds, now add ginger and garlic.
Again saute for a couple of seconds on low flame.
Add boiled green peas and marinated potatoes.
Mix well and adjust with the salt.
Cover the pan and leave to cook on low flame until potatoes tenders.
Stir for 2 minutes and add garam masala powder.
Cook for 2-3 minutes and garnish with chopped coriander.
Serve hot as a great snack dish.
Chef Tips:
You can use oil instead of butter.
If you want to make this snack dish more spicy, then you may add red chilli powder.
This dish is great to serve with green or coriander chutney.