Schezwan Mushroom Dry Recipe is one of the most famous Indo-Chinese Recipe. It's tangy twisty flavors are just too good to forget. Schezwan / Szechuan Mushroom Dry Recipe is served in all Indo-Chinese restaurants and street side Chinese outlets in India.
This recipe can be made dry or in gravy which really depends upon how you are eating it. If you are eating it as a starter then it tastes good in dry or if you are eating it with rice they you may go with gravy. Today, I am going to teach you how to make Schezwan Mushroom Dry.
Mushrooms are also light weight and low in calories hence this may be the best substitute for Paneer or Chicken. Lets start cooking.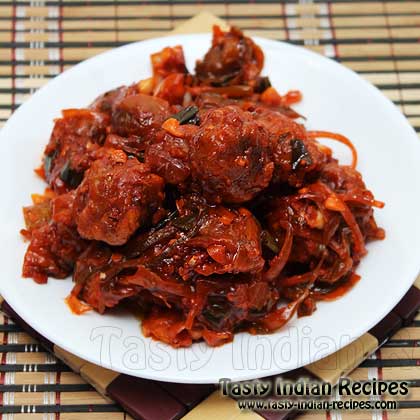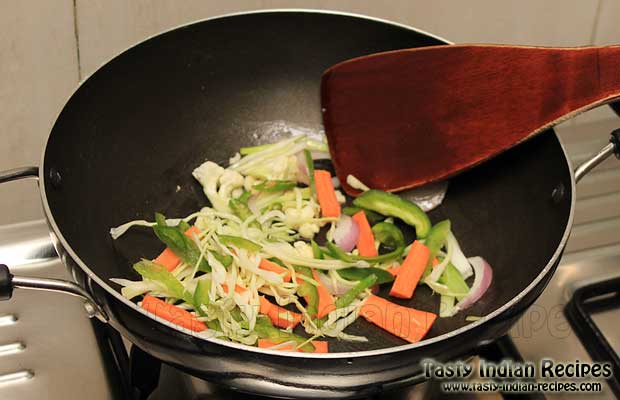 How to make Schezwan Mushroom Dry Recipe:
Schezwan Mushroom Dry Recipe
Schezwan Mushroom Dry Recipe is the famous Indo-Chinese Starter/Appetizer, here Mushrooms are cooked in Szechuan / Schezwan based dry Gravy and flavored with Vinegar.
Ingredients
2 cups mushrooms (khumbh)
1 medium onion, sliced
1 medium capsicum (green bell pepper),sliced
1/4 cup carrot (cut into thin slices)
1/2 cup cabbage, shredded
2 green chillies, slit
2 tablespoon ginger and garlic, finely chopped
1 teaspoon cornflour dissolved in 1/4 cup water
1/4 teaspoon sugar
2 teaspoon tomato ketchup
2 tablespoon schezwan sauce /schezuan sauce
1/2 teaspoon vinegar
1/4 teaspoon dark soy sauce
2 teaspoon oil
Salt to taste
Instructions
Heat oil in a wok and stir fry the sliced onions. Quickly throw in chopped ginger and garlic.
Stir fry for 2 minutes on high flame and then add mushrooms, cabbage, green chillies, carrot and capsicum.
Mix in salt to taste and stir fry continue. You need to toss the vegetables quickly with tomato ketchup, cornflour mixture and sugar.
When the mushrooms are almost done, mix in vinegar, schezwan sauce and soy sauce.
Cook for 2 more minutes and serve immediately.
Notes
You can garnish the dish with finely chopped green part of spring onions, it brings a nice aroma into dish.
Tasty Indian Recipes
Chef Tips:
You can cook paneer, tofu, babycorn, or even chicken in same style dry gravy.
I used whole mushrooms, but if you want you can use quartered or halved mushrooms. Still the taste will be awesome.
Schezwan Mushroom Dry tastes good, when cooked in medium gravy, but If you want more gravy in this dish, then add water into it.
Some people refer Schezwan as Szechuan.
Further Reading:
If you are looking more Mushroom Recipes, then do check Mushroom Paneeer Pulao, Microwave Mushroom and Mushroom Malai.