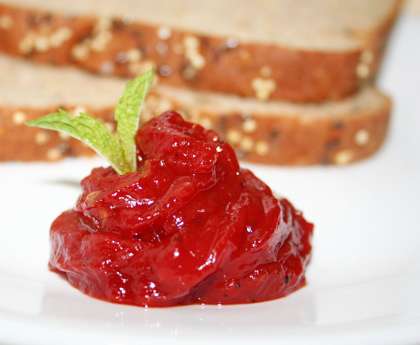 Watermelon jam is the delightful and yummy jam recipe made with the fresh watermelon and refreshing flavors. The delicious and mouth watering jam is perfect to make the toasts for the kids school breakfast tiffin.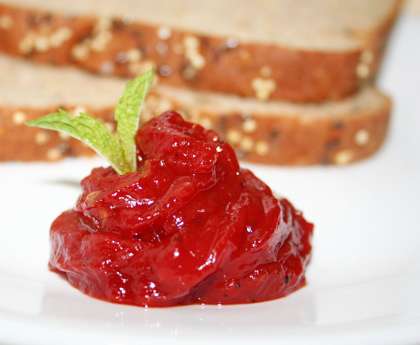 Preparation time: 10 minutes
Cooking time: 2-1/2 to 3 hours
Servings: 2 medium size jars
Ingredients:
1 kg watermelon
500 gm brown sugar
1/2 cup lemon juice
1 tsp black pepper crushed
How to make Watermelon jam:
Peel the watermelon and remove out the green layer.
Remove the seeds and cut the watermelon in small cubes.
Heat a big pot on the gas, add 4 cups of water, water melon, brown sugar and lemon juice.
Stir and bring to the boils.
Leave to cook on low flame for 2 to 2-1/2 hours.
Add crushed black pepper and mix well.
Cook till jam becomes thick in consistency.
Transfer the jam into sterilized jars and seal tightly.
Use this jam for making the delicious jam paratha.
Chef Tips:
For the proper sealing, keep the jar in hot water for 20 minutes.
Once you open the jam then store in the refrigerator.
You can refrigerate this jam for 2 months.
For making the perfect jam you need to stir it continuously, give your time and efforts, you will be able to make the best and better jam then the store one jam.