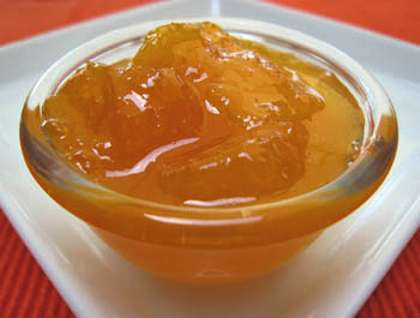 Mango jam is the delicious sweet and tangy jam recipe made with the fresh semi-ripe mangoes along with sugar and saffron content. It is the delicious home made dish varied with whatever sugar is available that is brown or white. Kids like this jam a lot. You can make various rolls and toasts from this yummy mango jam.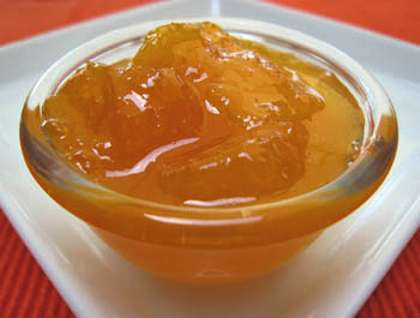 Preparation time: 15 minutes
Cooking time: 60 minutes
Servings: 1 medium size bottle
Ingredients:
2 kg mangoes
2 cups brown or white sugar
2 cups water
A pinch of saffron
How to make Mango Jam:
Combine the sugar and water in a large pan.
Simmer the flame and stir the mixture to bring on few boils.
Peel the mangoes and chop into small pieces.
Boil them in 4 cups of water, drain and mash them with the potato masher.
Remove the inner seed and place this mashed pulp in bowl.
Add this mango pulp into the boiling water.
Stir with the saffron.
Leave to boil until the mixture becomes thick.
Allow to rest for 10 minutes and then fill in the bottle.
Chef Tips:
You can refrigerate this jam for about 2 months, for that you just need to store them in sealed jars and once broken the seal, then put a tight lid.
You can microwave these mangoes instead of boiling until tender.
This jam is best when is to be stuffed for making jam paratha.