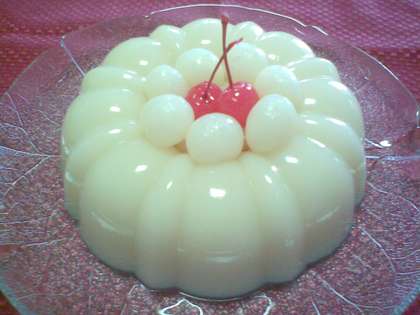 Milk Jelly is the blend of milk, vanilla essence, sugar and various other flavors which are important to make a delicious jelly. The great and chilled dessert can be eaten daily after the meal, specially in this summer season.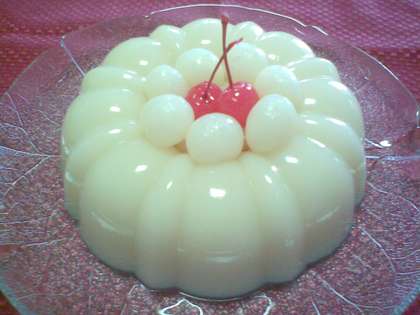 Preparation time: 5 minutes
Cooking time: 25 minutes
Servings: 12-15 molds
Ingredients:
2 cups milk
4 tbsp sugar
1/4 tsp vanilla essence
1 cup water
20 gm gelatin
How to make Milk Jelly:
Dissolve the gelatin in 2 tbsp of warm water.
Stir continuously until get melted.
Heat a pan and add water, sugar and vanilla essence.
Cook for few minutes until boiled.
Stir with the milk and melted gelatin.
Cook for a couple of minutes by stirring continuously.
Pour this mixture immediately in molds or bowls which you are using.
Keep in the refrigerator for about 1-1/2 hours to get popped.
Chef Tips:
If jelly does not pop up in the given time then keep it in the freezer and do not open the fridge again and again.
Leave the jelly to set, by keeping patience.
Use the sterilized milk for making this jelly.
You can preserve it for a week.