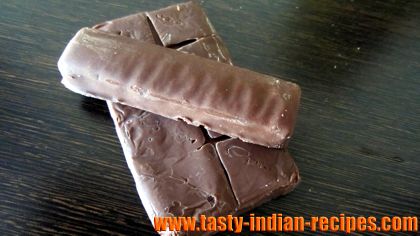 Chocolate Bark is the tempted candy is made with the superior quality of chocolate, dry fruits and nuts. The mouth melting combination of all the medley ingredients turns into premium and gourmet chocolate bark.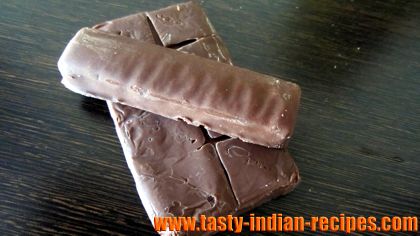 Preparation time: 10 minutes
Cooking time: 45 minutes
Servings: 10 pieces
Ingredients:
500 gms semi sweet chocolate
1 tbsp butter
1/2 cup sugar syrup
1/2 cup dried apricots or anjeer chopped
50 gms strawberries thinly chopped
2 tbsp almonds (toasted and chopped)
2 tbsp cashew nuts chopped
2 tbsp peanuts chopped
2 tbsp unsalted pistachios chopped
How to make Chocolate Bark:
Heat the sauce pan and melt the chocolate.
Simmer the flame and stir slowly.
Melt the chocolate thoroughly and add butter along with sugar syrup.
Now the mixture will start to thicken and lighten brown in color.
Stir occasionally on low heat until the chocolate is melted completely.
Organize the parchment lined baking sheet by applying little bit of butter.
Spread the chocolate mixture evenly and make a circle of 12-15 inch.
Sprinkle some nuts and some dry fruits over all on top of the mixture.
Also spread the thinly chopped pieces of strawberries.
Press them with the gentle touch into the chocolate.
Keep aside to firm for 4-5 hours at room temperature.
At the time of serving, cut them into desired pieces and present at any time.
Chef Tips:
You can keep the mixture of chocolate bark in the refrigerator for about an hour until it firms or sets.
Store the bark in air tight container and you will be able to keep them for 12-13 days either in the fridge or at the room temperature.
You may use your favorite nuts and dry fruits for making this chocolate bark.