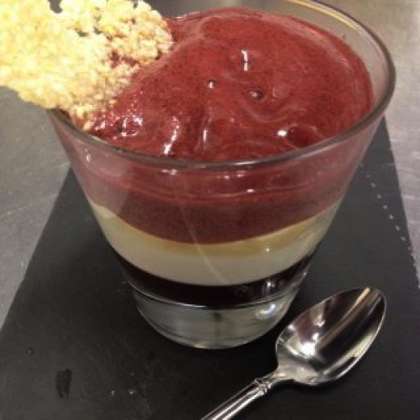 Cherry Jelly is an easy preparation of the fresh cherries, sugar and water. This is one of the tastiest jellies, which can be used for making jelly sandwiches and toast.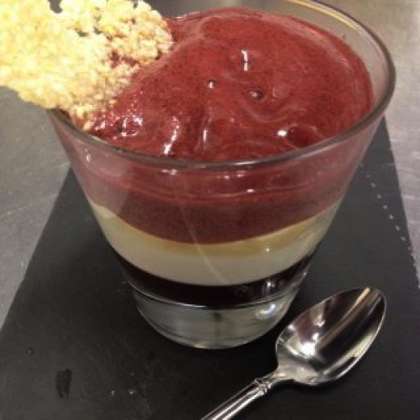 Preparation time: 12 minutes
Cooking time: 20 minutes
Servings: 6
Ingredients:
1/2 kg fresh cherries
200 gms sugar
2 cups water
15 gms dry pectin
How to make Cherry Jelly:
Wash the cherries thoroughly in normal water and remove the stems.
Chop the cherries into thin tiny pieces.
Heat the vessel on high, add water and cherries.
Boil on high heat for first 5 minutes and then simmer the flame.
Stir for about 8 more minutes.
Allow to cool and then strain them with the help of muslin or cheese cloth.
Again heat the pan, add cherry juice, sugar and pectin.
Mix well and stir over the high heat.
Bring to few boils, but keep stirring.
After few minutes you will observe the foam on the surface.
Remove that foam and stir for a couple of minutes.
Turn the gas off and ladle this hot jelly in the jars by leaving 1 inch head space.
Chef Tips:
At the time of boiling mash the cherries little bit to get the good juice or syrup.
Place the boiled cherries in a big muslin cloth, then cover it tightly and squeeze with the pressure to get good amount of juice from this much quantity of cherries.