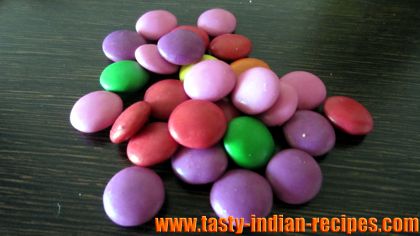 Butter Crunch Candy is a delicious blend of butter, sugar and nuts. This is one of the most easiest and tastiest candy recipes which is very popular all over in India. This particular candy is known as a base for making flavored candies.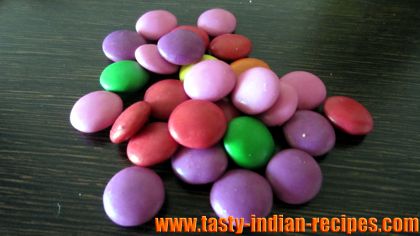 Preparation time: 5 minutes
Cooking time: 40-45 minutes
Servings: 6
Ingredients:
2 cups unsalted butter
1 cup granulated sugar
2 tbsp light corn syrup
3 tbsp water
2 tbsp mixed toasted nuts
1 foil paper
1/4 tsp butter for greasing
How to make Butter Crunch Candy:
Melt the butter in a non-stick pan or in microwave.
In a bowl, mix the melted butter with corn syrup and sugar.
Stir with the water.
Pour this mixture into the heating pan and cook until mixture becomes thick enough at about 250 degrees as per the candy thermometer.
Remove from the heat and allow to cool completely.
Wipe the excess amount of butter floating on the candy surface.
Grease a foil paper with the little amount of butter.
Spread the mixture and top with the nuts.
Refrigerate for about 40 minutes to set.
Make the pieces of butter crunch into 1 to 1-1/2 inch pieces and serve.
Chef Tips:
You may store this candy in the air tight container.
Keep at a cool, room temperature.
This candy remains fresh for 5-6 days, if kept properly.