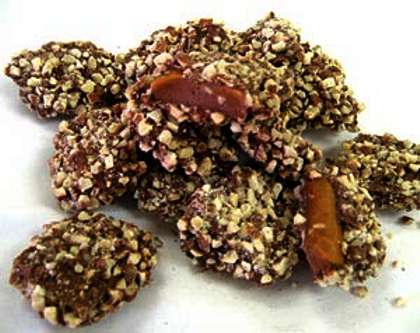 Almond Butter Crunch is the delicious candy recipe made with the toasted almonds, butter and various flavorful ingredients. This candy is truly much better than the store bough candy. Learn to make the buttery homemade almond butter crunch candy which is all time favorite candy for the kids.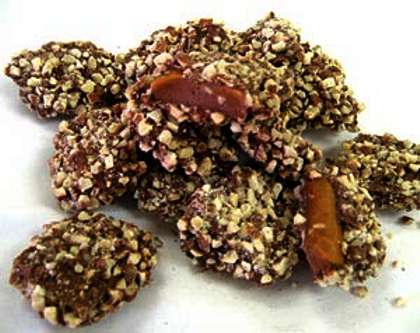 Preparation time: 5 minutes
Cooking time: 20 minutes
Servings: 20 candies
Ingredients:
1 cup almonds (toasted and blanched)
2 cups unsalted butter
1 cup sugar
1-1/2 tsp corn syrup
1 tbsp butterscotch essence
A pinch of salt
1/2 cup water
2 waxed papers
1 tsp butter for greasing
How to make Almond Butter Crunch:
Heat the saucepan and melt the butter thoroughly.
Add water, sugar, salt and corn syrup.
Cook for 6-7 minutes and stir often.
Mix the half of the almonds and stir with the melted chocolates and butterscotch essence.
Stir and cook for 5 more minutes.
Now take a waxed paper, grease with little bit of butter.
Spread half of the mixture, cover with the wax paper and then pour the remaining mixture along with the left almonds.
Keep in the refrigerator at least for 1-1/2 hours to set.
Cut into desired shaped candies and serve chilled.
Chef Tips:
Wax paper for making candies is easily available in the market.
Use only toasted almonds for making these delicious candies.