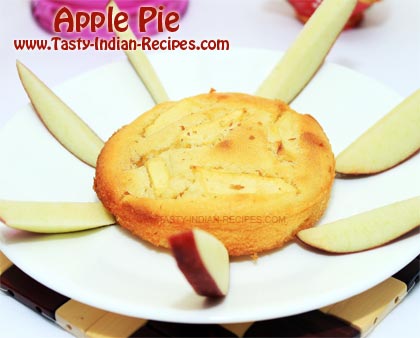 Apple Pie is a mouth-watering sweet delight made with healthy apples, maida and sugar. It is one of the most favorite dish of kids. Learn how to make a wonderful recipe with apples and make your kids happy.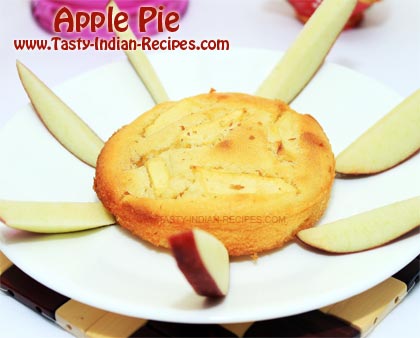 Preparation time: 20 minutes
Cooking time: 40 minutes
Servings: 4
Ingredients:
1 kg apples (peeled and sliced)
3/4 cup maida (all-purpose flour)
2 tbsp unsalted butter
1/2 cup fresh cream
1/2 tsp vanilla extract
3/4 cup brown sugar
1/2 cup white sugar (powdered)
2 cups water
How to make Apple Pie:
Preheat the oven to 350F degrees.
Melt the butter either in the microwave or in the saucepan for few seconds.
Dissolve both the sugars in water and bring to few boils.
Stir the flour with butter and make a paste.
Keep the bottom crust in your pan.
Fill properly with the sliced apples and cover with a lattice-work crust.
Now pour the mixture of sugar and butter.
Bake for about 40 minutes in the oven until apples turns into softness.
Apple pie is ready to serve.
Chef Tips:
You can serve this delicious Apple pie either immediately or refrigerate for few hours and serve chilled.
You may sprinkle some grated apple and chopped nuts over the pie, it will be amazing.