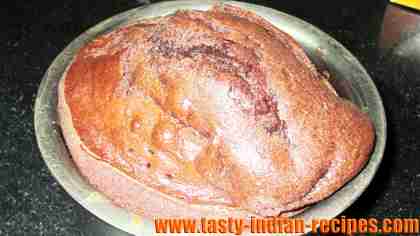 Eggless Cake is simple yet very tasty cake recipe, made with flour, butter and milk. This homemade egg less cake is a best option for the vegetarians, you can enjoy a delicious and creamy cake without adding eggs.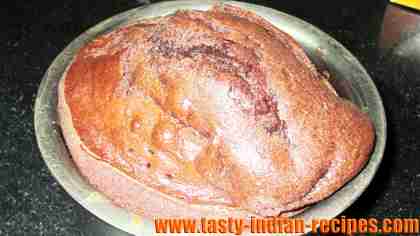 Preparation time: 15 minutes
Cooking time: 40 minutes
Servings: 12-15 yields
Ingredients:
2 cups all-purpose flour (maida)
2 cups butter or margarine
2-1/2 cups thin sugar
2 tsp baking soda
1 tsp vanilla essence
1 cup milk
1/2 cup warm water
1/2 tsp salt
How to make eggless cake:
In a big bowl, combine the flour, salt and baking powder.
Mix the margarine, sugar and vanilla essence.
Gradually add little amount of milk and water.
Preheat the oven to 350 degrees F.
Grease the baking pan with butter or margarine.
Pour the prepared batter over the greasy pan and flatten with the spoon.
Bake in the oven for about 40 minutes.
Insert a toothpick inside the cake, if it comes out clean, that means it is ready.
Cut into desired pieces and serve.
Chef Tips:
You can store this homemade egg less cake for 2 days at room temperature.
You can also refrigerate the cake for few days, just keep it in air tight container.