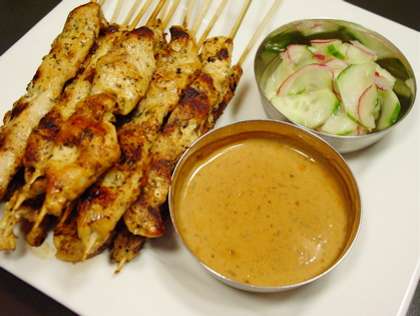 Peanut Sauce or Peanut chutney is one and the same thing, a tasty combination of dry roasted peanut, cumin seeds and jaggery. Easy in making and a great accompaniment with daily snack dishes.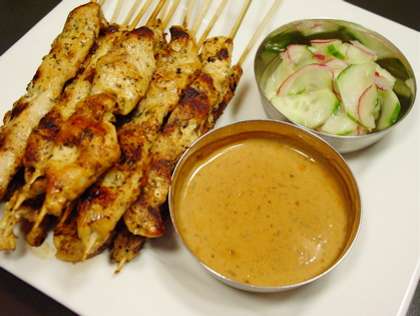 Preparation time: 5 minutes
Cooking time: 6-7 minutes
Servings: 4
Ingredients:
1 cup peanut
2 tsp cumin seeds
4 green chillies
Few curry leaves
1 tbsp fresh cilantro chopped
1 tbsp tamarind / sugar
1 tsp lemon juice
Salt to taste
How to make Peanut Chutney :
Soak the peanut in some water for an hour.
Shell them and pat dry with clean paper napkin.
When the peanuts are dry then roast them in a saucepan along with cumin seeds.
Remove from the flame and cool little bit.
Now combine the roasted peanuts, green chillies and remaining ingredients.
Blend for few seconds and gradually add little amount of water.
Check the salt and blend until it reaches to a proper chutney consistency.
Serve with chicken or paneer kebabs.