Batata Vada Sambar or Aloo vada sambhar is one and same thing. It is the most wonderful snack dish of Mumbai and one of the most popular snacks in Maharashtra. Batata Vada is simply made from boiled potatoes and besan (bengal gram flour), where is sambar is the famous South Indian Curry, in which batata vadas are dipped. What a combination?
This Tasty, crispy, spicy, fluffy batata vada Sambar recipe is a hit recipe at my home and nothing beats that. Potato is called Batata in Marathi. In Mumbai and the rest of Maharashtra this recipe is called Batata Vada Sambar. In South India, it is called Potato Bonda Sambar. It is one of the most famous Indian Street Food.
Here Aloo Wada and Sambar, both should be cooked very well, so that they can compliment each other. Batata Vada can be made in various different ways, even if you taste it to the different vendors, you will get a different spices in the potato filling.
We always have batata vada with some fried salted green chilies. But this combo of  batata vada with South Indian sambar is simply superb.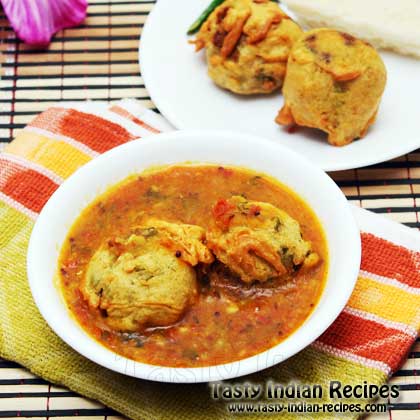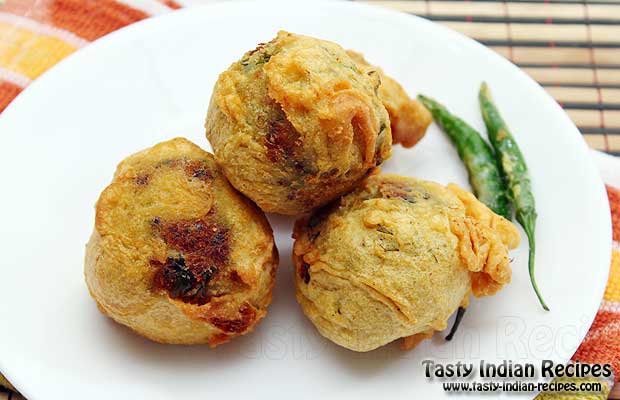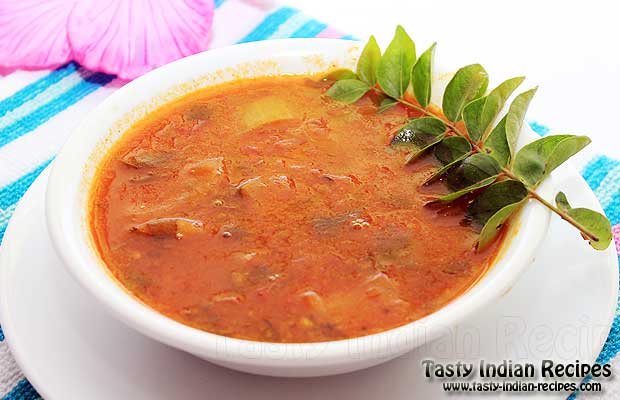 Chef Tips:
Do not make a thin batter for making vadas, else vada will be overcooked from outside and undercooked from inside.
Always use good quality of gram flour/besan to make the batter.
For making sambar, you can use vegetables of your choice.
Further Reading:
If you are looking more Snack Recipes, then do check Vada Pav, Moong Dal Vada and Dahi Vada.