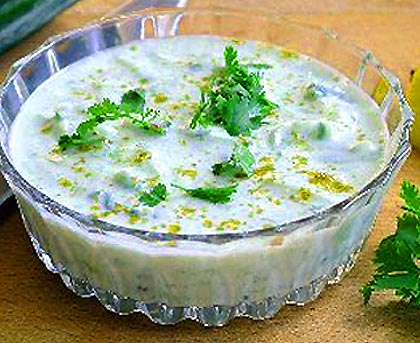 Kakdi Nu Raitu Recipe is a healthy and tasty raita recipe. Kakdi means cucumber, known for its cool addition into any dish. A famous Gujarati raita tastes amazingly great when served with pulao or biryani.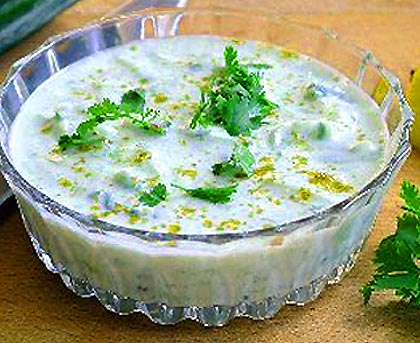 Prep time: 5
Cook time: 2
Total time: 7
Yield: 6 servings
Ingredients:
4 big cups yogurt (dahi)
2 fine chopped green chillies
2 cucumbers (peeled and grated)
Fresh coriander leaves chopped
1 tsp roasted cumin seeds
Salt to taste
How to make Kakdi Nu Raitu :
Put the grated cucumber in a muslin cloth and squeeze to extract extra moisture.
Combine all the remaining ingredients in a big bowl and season with some salt.
Mix the prepared curd mixture in grated cucumbers just before serving.
Garnish with chopped coriander and Serve chilled.