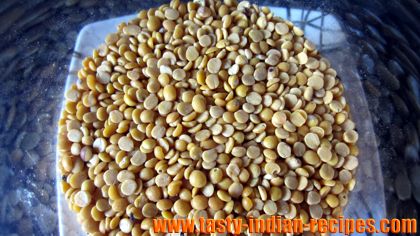 Toovar dal is one of the most famous lentils of India. It is popularly known as arhar dal, tuvar dal, yellow split peas, tur dal and Split Pigeon Pea. This dal is commonly used to make variety of Gujarati and South Indian recipes. Although this dal takes little long time while cooking compare to other lentils, but after making it, the taste and aroma is irresistible.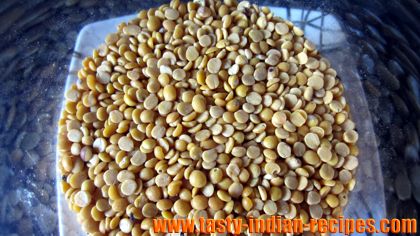 At the time of selecting the rich seeds of dal you must have to take care of its color and skin. In the market it is easily available either in packages or loose one. Most probably this dal is sold split and skinned. This dal is mainly of two types oily and non-oily.
Oily toor dal is a natural type of lentils having the long shelf life. Where as non oily toor dal is to be purchased during the regular intervals and highly used in Indian cooking. At the time of purchasing, smell it and then go ahead, this dal has a mild and nutty aroma having the smaller size than chana dal.
USES:
This dal is best to make South India style sambar recipe.
This dal is highly used for making the most famous Gujarati delicacy and i.e puran podi and toor dal khichdi.
Delicious toor dal recipe is the elegant preparation of this lentils.
It can be used with vinegar or lemon to dressing the salads.
This is one of the most tastiest dal recipes which easily goes along with steamed rice and fried potatoes.
It is extremely easy to boil this dal, you just need to soak it and then pressure cook with 3-4 whistles. The delicious boiled dal is ready to make other recipes and toor dal paratha.
The sweet, tangy and sour flavor of dal makes it ultimate different from other dals and for more flavoring, just add few kokums and then serve.
It is best to make in the tomato puree for making a delicious main course or side dish.
This dal alone can be used as a sweet and tangy soup just by tempering cumin and garnishing with cilantro.
STORAGE:
Toor dal should be stored at cool and dry place.
It should be away from direct sun light.
If you are keeping it well then can be stored for 4-5 months.
If you are buying in bulk then you must store it in the refrigerator for long lasting.
BENEFITS:
This particular dal is extremely low in case of saturated fats, hence it is cholesterol free.
This legume is high in dietary fiber.
It fulfills the quota of calcium, vitamins, iron, folic acid and various other minerals, which are necessary for the healthy body.
This dal is highly beneficial in providing the good amount of protein, fat and carbohydrates in the body.
It is an excellent source of proteins and vitamins when is to be served with steamed rice.