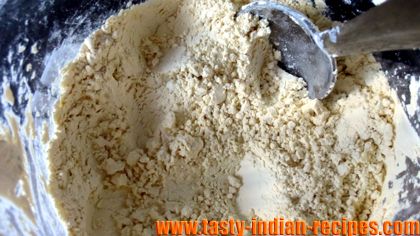 Besan is a powder or blended form of whole chana dal. It is popularly known as chana dal flour or Bengal gram flour. Chana dal flour is exclusively used for making various vegetarian, non-veg and traditional style recipes. The taste and aroma of besan is simply natural, wavy and earthy.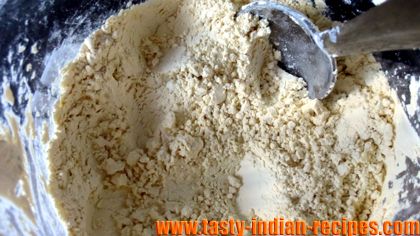 Besan is a pure form of whole chana dal and ideally used in Indian cooking. It is very important to check certain important aspects before buying Bengal gram flour. Always check its freshness and fragrance, the flour should be moist free and insects free.
The common color of besan is pale yellow. In the market you will see loose and packaged Bengal gram flour. Some stores offers both finely grounded besan and coarse besan, you may buy as per your recipe requirement. Some people buy whole chana dal and make home made besan, which is highly good and fresh in nature.
USES:
Besan is highly used in almost every region of India for making their specialties.
Sindhi style kanda bhajiye i.e onion pakode are exclusively made with besan.
Sindhi Curry is also of unique taste and preparation because of besan.
You can make variety of other tasty vegetable pakode just by combining besan and spices.
Besan is highly used to make lot of sweets and desserts.
The combination of besan and other flours is an intensive requirement for making any flavorful batter.
Besan is used for stuffing and filling purposes.
Majority of Indian snack dishes are made with besan.
You can see variety of vegetable and fruit fritters specially made with besan.
Indian breads are also imparted with huge amount of besan.
You can use it for bringing thick consistency in your soups, stews and stocks.
Lots of omelettes are made with besan.
You can make delicious Sindhi style besan ki bhaji by adding tangy and sweet herbs and spices.
Delicious North Indian besan ki kadhi is the special preparation of this unique flour.
Variety of koftas, cutlets and patties are made with besan.
Almost every regional cuisine of India is filled with loads of dishes from besan.
STORAGE:
It is extremely important to store besan at cool and dry place.
It must be stored in dry air tight container.
Never use wet spoons for taking out besan from the jar.
Never keep permanent spoon in the besan container.
It would be advisable to store the besan in refrigerator for long lasting.
If you are keeping it well, then it will be safe for about 4-6 months.
Always buy fresh and required quantity of besan, which can have good shelf life.
You can make home made besan which is always fresh and made in few minutes.
BENEFITS:
Besan is a versatile flour, which is gluten free and extremely high in protein.
Besan is lower in carbohydrates and calories as compare to other flours.
It is fully loaded with good amount of protein.
NOTE:
It is an important thing to know that sometimes the dishes made of besan becomes the reason of acidity and stomach pains, hence avoid having it at the time of dinner or always have in less quantity to remain healthy and to enjoy it forever.
Recipes made from besan:
Besan ke pakode
Pakora kadhi
Sindhi curry and many more.