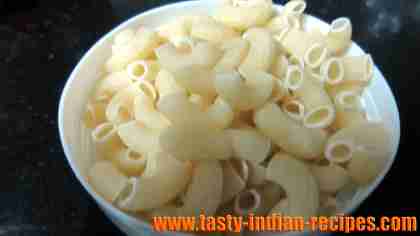 Macaroni can be easily identifies with its unique elbow shaped pasta. Macaroni is a versatile type of pasta, that has been used to make several types of soups, stews and dishes. It comes in different sizes and shapes and most likely thing is that this particular food item is favorable from the kids to adults.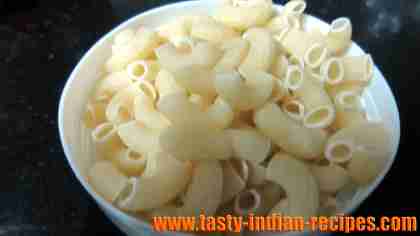 Most of the macaroni is made with durum wheat. Durum is a hard wheat that creates chewy and resilient pasta. Because the macaroni has a unique pasta shape, hence can not be produced at home. People have been using variety of ready-made macaroni's to make their favorite recipes. It is a best food option for the vegetarians, as it does not contain eggs.
Macaroni of several brands is easily available in the market and now a days, it is being flavored with the various other ingredients such as cheese, tomatoes, butter, etc. Macaroni can be made from rice flour, spelt flour or may be many other types of grain flours, etc. While purchasing the macaroni packet, make sure that the brand is very well famous also check out the manufacturing and expiry dates.
USES:
Macaroni is to be boiled before making any type of plain or flavored pasta recipe.
You can make delicious crispy and cheesy macaroni pasta.
Macaroni curry is famous Indian delicacy, that can be made with the combination of macaroni, soya nuggets and potatoes.
Macaroni comes in various unique designs and shapes, it makes an ideal dish when served with a range of sauces and dips.
Macaroni pasta can be used in baked dishes like casseroles, macaroni and cheese.
Several types of cold and warm salads are made from boiled macaroni.
Soups and stews made of macaroni pasta are a filler to create an additional texture.
STORAGE:
Macaroni should be stored in air tight containers at cool and dry place.
They can be kept for 6-8 months if remain dried and fresh.
Fresh pasta can be refrigerated for 1-2 days, they can also be frozen for few days.
You can keep the cooked pasta in the refrigerator for 3-5 days.
Make sure that the cooked pasta that is refrigerated or frozen must be kept in a well sealed container so that it does not absorb any odours.
BENEFITS:
Macaroni is an excellent way to supply the fiber and intricate carbohydrates in the body, that gives vitamins, minerals and energy.
While making this food item, some ingredients are being used such as soy products, wheat gluten, rice flour, and salt. These ingredients facilitate low carbohydrate pastas and the low-carb products are also higher in protein and fiber than regular pasta.