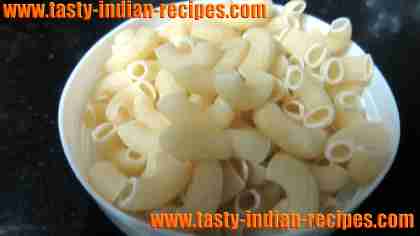 Cheesy Macaroni With Broccoli is a creamy and cheesy combination of boiled macaroni, broccoli, milk, butter and cream. This pasta dish is to be served immediately to get the delightful flavors and true aroma of basil leaves.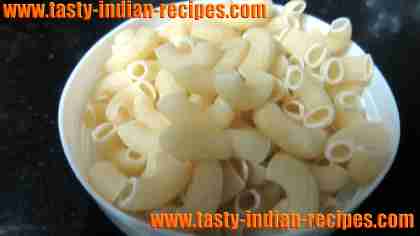 Preparation time: 8-10 minutes
Cooking time: 12-15 minutes
Servings: 2
Ingredients:
50 g macaroni
1 cup broccoli florets
1 tbsp fresh basil leaves thinly chopped
3-4 cloves garlic
1 green chilli thinly chopped
1 tsp butter
1/2 cup milk
1 tbsp fresh cream
2 tbsp cheese grated
A pinch of salt
A pinch of black pepper powder
How to make Cheesy Macaroni With Broccoli:
Boil the macaroni in 2 cups of water, drain the whole water and keep the macaroni in the strainer.
Make the medium thick slices of broccoli and keep aside.
Melt the butter in a saucepan and saute garlic and green chillies for few seconds.
Now add milk, salt and black pepper powder.
Bring the milk to few boils until thickens.
Stir with macaroni, broccoli and basil.
Mix well and cook for 2 more minutes.
Toss very lightly and serve in individual bowls.
Spread little bit of grated cheese and serve hot.
Chef Tips:
It is the delicious snack dish in form of pasta, which can be served as a healthy salad as well.
Sometimes broccoli is not available in the market, hence add chopped celery or chopped cauliflower in the macaroni.
For making this dish more chatpata, sprinkle some chaat masala at the time of serving.