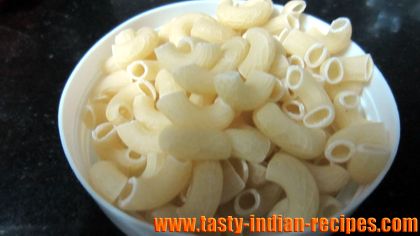 Plain Pasta is just a method to describe the correct way of making boiled pasta, which further are to be used for making any flavored pasta. This is the simple home made style preparation whereby you can learn how to make plain and simple pasta without making them very soft and sticky.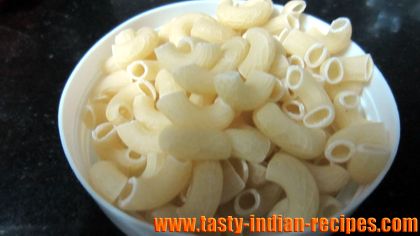 Preparation time: 2 minutes
Cooking time: 7-8 minutes
Servings: 1-2 persons
Ingredients:
1 packet pasta
1 cup olive oil
Salt to taste
How to make Plain Pasta:
Take a deep shaped vessel and fill with good amount of water.
Add pasta, salt and 2 tsp olive oil. Mix gently.
Stir occasionally and leave to cook until pasta tenders.
In between check the softness with the fork.
Drain the boiled pasta in the sieve.
Pour cold water immediately to refresh them.
Shuffle little bit with the help of spatula and keep aside.
Plain pasta is ready to make any flavored pasta.
Chef Tips:
If you are not going to use this plain pasta for making any dish then add little bit of oil, toss and keep in the refrigerator.
You have to use these plain pasta's within 2 days.
Pasta like conchiglie,  macaroni, penne and fusilli takes at least 5-6 minutes to cook, where as dried lasagne sheets, spaghetti and fettuccine takes 10-15 minutes to cook.