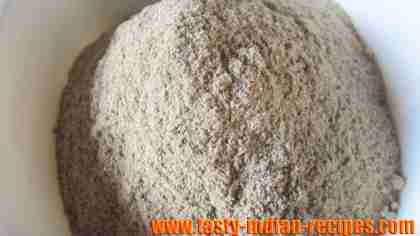 White Pepper Powder is one of the most used seasoning in Chinese Cuisine. It has a mild and delicate flavor compare to black pepper powder. Generally white pepper powder is used to give a peppy flavor to the sauces, soups and dishes. White pepper powder is more powerful and hot than the black pepper powder, because it contains more amount of piperine.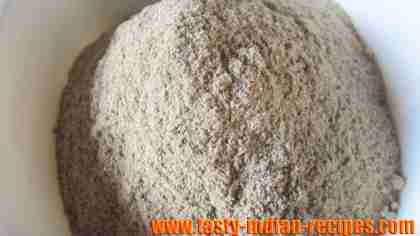 White pepper consists the inner seed with the pericarp, which is removed by soaking, rubbing or by decorating when dry. For making the white pepper powder, the berry is picked fully ripe. Its outer shrunken skin is rubbed off and exposed the dried, grayish-white pepper from inside.
You can get the whole peppercorns and the powder form of white pepper. From the whole peppercorns, the ground, powdered or crushed white pepper can be easily made at home. While buying always look for the best quality whole peppercorns that must be heavy, compact and blemishes free.
Now a days a well packed white pepper powder is also easily available in the market. While buying the powder form, make sure that the packaging is fresh and properly sealed, also check the 'use by' dates and the powder must be lump free, as there should not be any evidence of moisture inside the packet.
USES:
White Pepper Powder is highly used in Indian cuisine for white and cream based gravies and curries.
White pepper is used in light-colored European dishes like casseroles, pies,creamy shrimp, scallop sauces, mayonnaise and cream based soups.
White Pepper is mainly used in fish and meat preparations.
It can be also used to make instant noodles, snacks and other Chinese delicacies.
STORAGE:
Crushed white pepper must be stored in sealed air tight container.
The container should be kept at cool, dark and dry place.
White pepper powder should be stored in air tight container at cool and dry place.
Never use wet spatula for taking out pepper powder from the container.
You can store whole or crushed peppercorns in the refrigerator for about 4-6 months.
BENEFITS:
White pepper helps in improving digestion and it increases the hydrochloric acid secretion.
White pepper contains diaphoretic and diuretic properties, that helps in promoting sweating and promotes urination in the body.
White pepper is an excellent source of manganese.
It is considered a very good source of iron and vitamin K.
White pepper powder is an effective source of dietary fiber.
White pepper has carminative, that is a substance that helps in preventing the formation of intestinal gas.