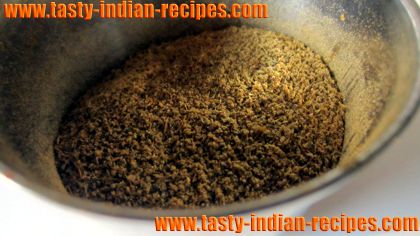 Garam masala is the delicious, less spicy final touch to the Indian cooking. It is a perfect blend of usual ingredients to add the subtle and unique flavor to the recipes. It works great even after using a tiny portion or small quantity of it.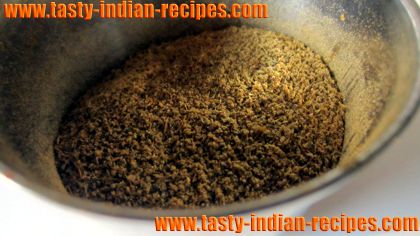 Every region and culture follows its own preparation of garam masala. It can be prepared in variation which really depends on the taste and preference of the person. Following are the common (whole garam masala) ingredients for making garam masala powder:
Bay leaves
Cloves
Cardamoms
Peppercorns
Cinnamon
Mace
Cumin Seeds
Nutmeg
Carom Seeds
Star anise
Coriander seeds, etc.
You can make garam masala powder easily at your home by blending any of above ingredients to make a smooth powder. The commercial garam masala of various brands is available in the market. But the dish becomes more flavorful and aromatic when the homemade garam masala is to be used in the recipes. At the time of buying, carefully check the brand name and details of packaging like manufacturing and expiry dates. Also it should be lump free and stick free.
USES:
Garam masala is not hot or spicy at all , it is just with a pungent taste which is important to make the flavorful recipes.
It is best for seasoning the food and soups.
Whole garam masala ingredients spreads their aroma all over when are to be tempered in the gravies.
Garam masala is to be used in vegetable recipes, curries, dal and many more such dishes.
It is not only used for flavoring the dishes at the end but also it is a great sprinkling powder, which can be used just before serving the hot and sizzling dishes.
The richness of gravy and the deliciousness of vegetarian and non-veg dishes can be enhanced just by using a small amount of garam masala powder.
The veg food like biryani's, pulaos, gravies can be enlighten with the taste of whole garam masala.
The non-veg dishes like meat, fish, chicken, prawns, kurma recipes, bhuna masala dishes, rogan josh dishes, achari masala recipes can be flavored with the variations of garam masala.
Dal fry, dal makhani, simple dal can be topped with a pinch of garam masala at the time of serving.
STORAGE:
Garam masala is to be stored in air-tight container.
It should be away from wet places.
Use dry spoons or spatulas at the time of using garam masala.
Use separate containers for keeping whole garam masala.
It should be stored at cool and dry place for long lasting.
If using ready made garam masala then seal the packet properly after using, also try to keep it in the refrigerator at dry place.
BENEFITS:
There are plenty of benefits by using the ingredients of whole garam masala, e.g the cumin seeds are rich and healthy with good amount of iron, which is proven best to fight with the cancer.
A little bit of sugar with a pinch of cumin seeds works great as a food digestion and the best solution of acidity.
Cinnamon stick is anti-inflammatory ingredients of garam masala, which helps in the smooth functioning of brain, also controls the blood sugar.
Cloves are helpful to improve the digestive system in the body.
Peppercorns are best to keep the balance of immune functions of the body.
Coriander seeds helps in controlling sugar level in the blood, which is ultimately beneficial for the people who are suffering from diabetes.
People who are suffering from the problem of high cholesterol must consume few of coriander seeds as they works best in lowering the cholesterol ratio in the body.