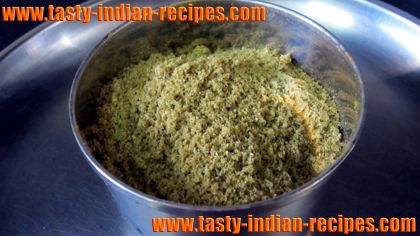 Coriander powder is worldly famous ingredient named as dhana or dhania powder. A huge coriander tree produces thousands of coriander seeds, from where we get coriander powder. Coriander powder plays a vital role in Indian cooking. Very few recipes can be imagined without the touch of coriander powder.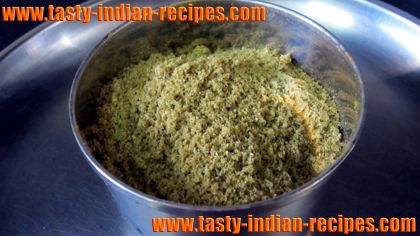 Coriander seeds can be whole or powder one, both are easily available in the market with various names and brands. Coriander seeds are whole dried seeds which are to be preheated on the griddle or roasted little bit to enhance the aroma and then can be ground in the grinder or with a mortar pestle.
Coriander powder losses its aroma very fast, so it is always best to grind the seeds as per the requirement. Coriander powder has pleasing and whiff aroma with the strong taste. Coarse or crushed coriander seeds also can be used for different Indian recipes.
Now a days the seeds and powder both are available with various different names and brands in the market. It would be advisable to buy whole coriander seeds, it's because the coriander powder loses its flavor and aroma quickly. Always check the manufacturing and expiry dates on the packet before purchasing. You must go for the superior quality of coriander seeds or coriander powder.
USES:
Coriander is highly used in Indian cooking and almost in every Indian recipe.
The aromatic flavor of coriander powder is used for making waffles and pancakes.
Coriander is used from sweet to the spicy dishes of Indian cuisine.
In Indian cuisine Coriander is famous with the word dhania and it is famous with the word parsley in Chinese and Mexican Cuisine.
Coriander powder is highly used for several marination of meat, chicken, fish and prawns.
It is a basic ingredient for making variety of gravy and curry recipes.
Barbecue, grills and tandoori items are highly flavored with the coriander powder.
Coriander powder and crushed coriander seeds are highly important and essential requirement for making plenty of veg, non-veg and tofu recipes.
STORAGE:
Coriander seeds as well as coriander powder must be kept at cool, dry and dark place.
Both must be properly sealed or stored in air tight jars or containers.
Never use seeds or powder with the wet hands. It is because the moisture, water or liquid can easily spoil the aroma and freshness of seeds and powder.
You can store them for 4-5 months in dry weather conditions.
BENEFITS:
The benefits of coriander are not only limited to the kitchen, but it is highly used in medical experiments and clinically researches as well.
Coriander is one of the effective ingredient to help the proper circulation in the body.
It helps in relieving fluid retention.
Coriander consists great and effective properties which are specially for relieving from various types of pains of body such as muscle pain, arthritis, stiffness and headaches.
The aromatic spice and cooling properties of coriander are beneficial for medical as well as for cooking purpose.
Coriander seeds acts as a digestive tract, which helps in increasing the appetite.
These seeds are very much helpful in relieving from the problems of flatulence, diarrhea and nausea.
People who are suffering from the acidity, constipation, imbalanced appetite, indigestion or any type of gastric problems can get the effective solution by mixing coriander powder with a pinch of asafoetida and rock salt.