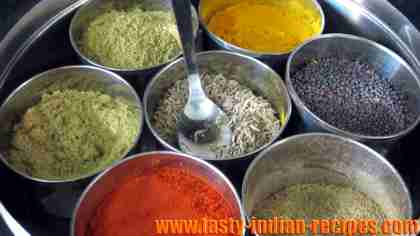 India Food Spices are used to lift up the taste and flavors of Indian delicacies. Spices like cinnamon, cardamoms, whole garam masala, mint, cilantro, etc are highly used for doing wonders in the recipes. Indian cooking and tasty Indian recipes are widely imparted with these spices. They are not just ingredients but in fact they have been used for doing magics and creating the charm, flavor and aroma in Indian food.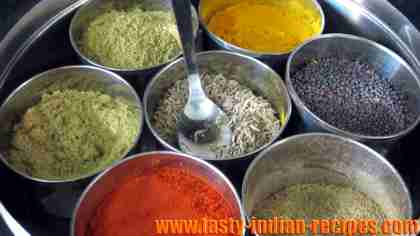 India spices have been playing a great role for strengthening the economic conditions since the ancient time period. Now at this moment of modernization and technological world, though the spice trade has changed in various bounds and leaps then too the role and importance still exists the same.
Indian spices are full of aroma and fragrance, hence the big Indian states such as Punjab, Gujarat, Uttar Pradesh, Himachal Pradesh, Kerala, etc are the biggest hubs for the growth and development of spices. The value and demand of India spices does not limited to India only, there is a huge demand of Indian spices in foreign countries as well. That's why they are highly exported to other countries.
Spices Board (Ministry of Commerce, Government of India) is highly responsible organization, which helps in doing the world wide promotion and expansion of Indian spices. It also helps in maintaining a tight link between the Indian exporters and the foreign Importers. The spice board is taking care of each and every aspect related to the quality and hygiene of the Indian spices.
There are variety of uses of each and every part of the spice plants, for example the seeds and leaves are used to flavor the several Indian dishes. That's why Indian spices are used in different forms such as roots, fruits, barks, flowers, dried seeds, leaves, whole, grounded, etc.
Shahi Indian cuisine like shahi Paneer, shahi chicken korma, shahi pulao, etc are enhanced with Indian spices. Some dishes are flavored with the seeds and some are with the paste of handful spices. The seeds like coriander, poppy seeds, sesame seeds, ajwain, aniseed, celery, dill, fennel, carom seeds, fenugreek, mustard, etc are the common seeds used in Indian cooking.
Some leaves such as coriander, mint, Basil, curry leaves, bay leaf, peppermint leaves, sage savory, rosemary, etc are the common types of spice plants used for bringing distinctive flavor in Indian food.
Some common fruits and flowers such as vanilla, rose, juniper, kokam, mace, nutmeg, Rose, Rhododendron, etc, are the special plants to serve as the spices.
Ginger, Garlic, cloves, mango powder, arrowroot, musk mallow, onion powder, stone leek, turmeric, black pepper, asafoetida, etc are highly used to enhance the taste and flavors of Indian food.
Besides cooking and culinary uses, these spices are also used for the clinical, pharmaceutical, cosmetic and various industrial purposes. Indian spices are one of the major reason of breathing the country which helps in Indian economy as well. The favorable Indian climate helps in growing the array of spices, that's why maximum production of spices is done only in India.
Indian spices consists high amount of properties which are essential for good health. They are also world famous appetizers and digestives sources to maintain good health. These spices contains anti-oxidant properties and preservatives, hence are commonly used for making several types of chutnies, pickles and jams.
In short, Indian spices palys a vital role in any ways and treated as a base of Indian cooking, clinical purposes and for making ancient ayurvedic medicines.