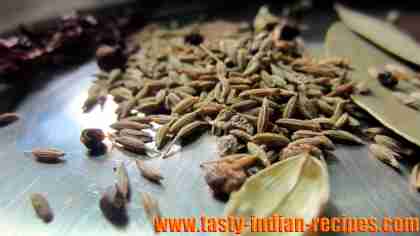 Whole Garam masala is an aromatic combination of various flavorful Indian herbs and spices. The word 'garam'
refers for the intensity of the spices rather than capsaicin content. Garam masala is pungent and not piquant. Whole garam masala consists: cloves, bay leaf, cinnamon, black/green cardamoms, mace, nutmeg, black peppercorns,
coriander, fennel, caraway, cumin, etc.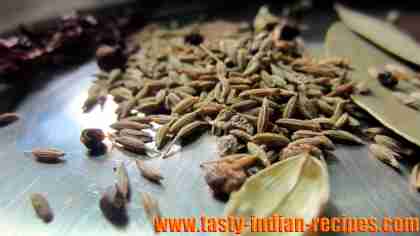 In India, different regions have been using its own special combinations of making whole garam masala. Whole garam masala have been used to make several Indian delicacies. Garam masala differs regionally with wide variety in all over India. Several authentic Indian cuisines contains whole garam masala.
People also use the toasted and ground garam masala powder that is made from whole garam masala. Ground powder form of whole garam masala is generally used at the end of the cooking or just before serving the dish. It is always advisable to use your own made ground garam masala, it's because the ready-made garam masala powder looses its aroma and fragrance very soon, where as powder which is homemade is always fresh and flavorful.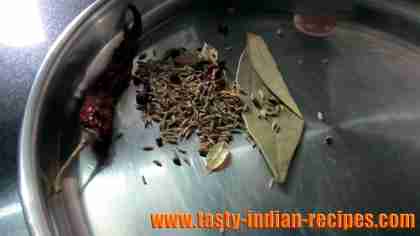 Garam masala powder can be easily made with some whole spices, they are to be ground either with the help of mortar and pestle or with the electric grinder. Garam masala generally contains several types of micro-nutrients. One ounce has about 215 milligrams of calcium, 9 milligrams of iron, 400 milligrams of potassium and 1 milligram of zinc.
If you do not have sufficient time to assemble and then grinding the spices, then various branded commercial packages are easily available in the market, but it is advisable to buy the limited quantity of the powder and always keep it away from the moisture and wet areas.
Garam masala may also contains some inexpensive spices such as dried red chili peppers, dried garlic, ginger powder, sesame, mustard seed, turmeric, coriander, Malabar leaves, star anise and fennel. In short, almost every veg or non-veg dish or recipe is in completed without putting the fresh aromatic whole garam masala.