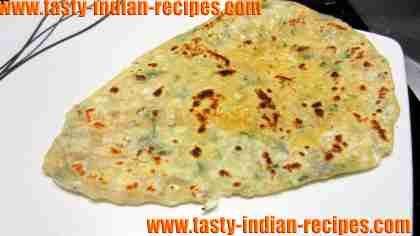 Naan is an Indian flat bread, made with maida, egg, curd and yeast. This is the traditional style naan recipe made in the clay oven or tandoor. It is extremely easy to make delicious naan at home oven also. Learn to make simple naan in easy steps and serve hot with any veg or non-veg gravy dish.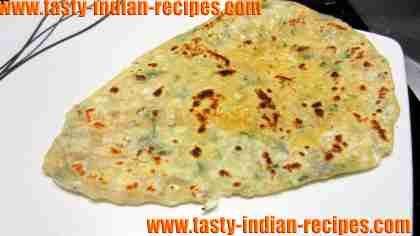 Preparation time: 15 minutes
Cooking time: 15-20 minutes
Servings: 4
Ingredients:
2 cups maida (all purpose flour)
2 tbsp curd
1/2 tsp yeast
1/2 tsp sugar
4 tsp oil
1/4 tsp nigella seeds
1 cup warm water
1 egg
Salt to taste
How to make Naan:
Beat the egg in a bowl and keep aside.
Dissolve the sugar and yeast in warm water and keep aside at least for 15 minutes
Sift the flour and salt and add yeast mixture, beaten egg, sugar and curd.
Knead the dough by adding water until becomes soft and firm.
Add 2 tsp oil and knead again.
Cover the dough with damp muslin cloth and leave to rest for about 12 minutes.
After 12 minutes, knead the dough again for few seconds, add nigella seeds and then leave to settle down for 2 hours.
Preheat the oven to 450F degrees for about 10 minutes.
Divide the dough into 4 equal portions.
Prepare the oven baking sheet by greasing it with oil.
Roll each portion of the dough with the rolling pin and make the oval shape.
Bake in the oven until turns into golden brown in color and starts puffing up.
Serve hot with any gravy recipe.
Chef Tips:
Ghee or butter can be used instead of oil.
If you do not have oven then try to make it on tawa.