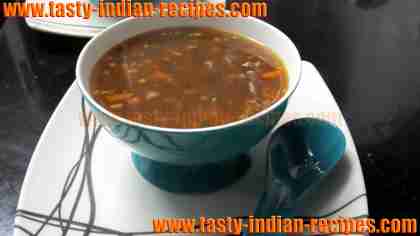 Mushroom Soup is the delightful soup recipe made with mushrooms, celery, butter and cornflour. This is a healthy and light soup, which contains all the essential proteins required for the healthy body.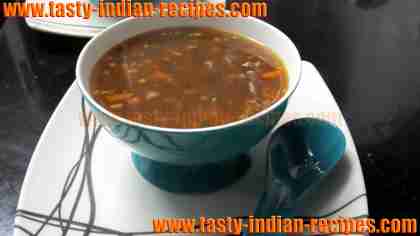 Preparation time: 10 minutes
Cooking time: 20 minutes
Servings: 4
Ingredients:
2 cups mushrooms
1/2 cup celery chopped
2 tbsp butter
2 cups vegetable stock
1/2 tbsp black peppercorns crushed
1 tbsp cornflour dissolved in 1 cup of water
Fresh cilantro chopped
Salt to taste
How to make Mushroom Soup:
Clean the mushrooms in normal running water and chop into tiny pieces.
Melt the butter in a non-stick pan and add the pieces of mushrooms.
Saute on low flame for 3-4 minutes.
Add vegetable stock, celery, salt and crushed black pepper.
Mix well and bring the mixture to few boils.
Now add cornflour mixture and stir constantly until the mixture thickens.
Cook only for 2 more minutes, garnish with chopped cilantro and serve hot.
Chef Tips:
Add milk if soup consistency looks too thick.
You may add thinly chopped green chillies to make the soup spicy and flavorful.