Paneer Capsicum is the spicy snack dish originally cooked in the combination of paneer and bell pepper. It is one of the traditional starter, flavored with fragrance of mustard and poppy seeds.
Learn to make easy and tasty paneer capsicum recipe, which can be further made into the gravy for serving as a main course dish.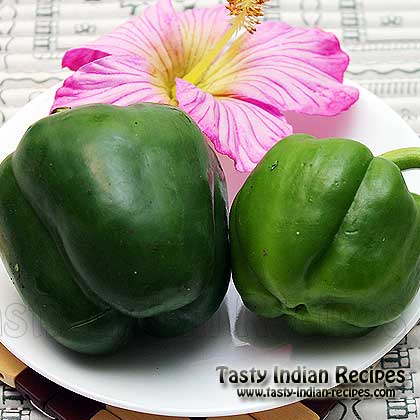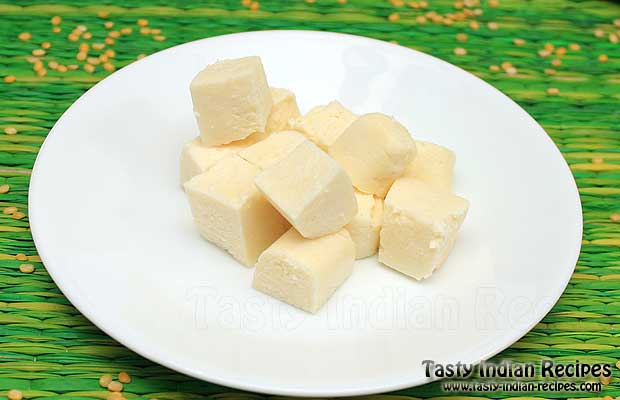 How to make Paneer Capsicum Recipe:
Paneer Capsicum is one of the famous Indian Starter made with Paneer (Indian Cottage Cheese) and Capsicum (Bell Pepper). The flavorful spices and cashew nuts and almond paste brings an awesome taste in this.
Ingredients
2 cups paneer cubes
1 capsicum diced
1 onion diced
1/2 red bell pepper diced
2 tsp ginger-garlic paste
4-5 green chillies thinly chopped
Few mint leaves thinly chopped
Few coriander leaves thinly chopped
1 tbsp cashew nuts paste
1 tsp almond paste
1/2 tbsp mustard seeds
1/2 tsp poppy seeds
1/2 tsp red chilli powder
1/4 tsp red-orange food color
1-1/2 tsp garam masala powder
1/2 tsp lemon juice
1 teaspoon oil
Salt to taste
Instructions
Heat the oil in a non-stick wok and add diced onion, capsicum and bell pepper.
Saute for few seconds and add ginger, garlic and green chillies.
Stir with the salt, red chilli powder and garam masala powder. Keep the heat high and stir constantly until vegetables tenders.
Now add paste of cashew nuts and almonds along with mustard and poppy seeds.
Mix well and leave the mixture to cook for about 2 minutes on medium high heat.
Finally add cubes of paneer, toss gently and stir with food color and lemon juice. Drizzle few drops of water over all on the dish and cook for 2-3 more minutes. Garnish with coriander and mint leaves.
Serve hot with salad and chutney.
Notes
You can shallow fry the pieces of paneer just before adding into this dish.
Tasty Indian Recipes
Chef Tips:
You can use equal quantity of tri-colored bell pepper for making this dish more flavorful and colorful. I had only 1/2 red bell pepper with me.
You can bake this recipe, with same ingredients in the oven as well instead of cooking in the pan.
I have served this dish as a starter but it can be served as an evening snack as well.
Even if you want to turn it into gravy dish, you can do so by adding water in the same mixture.