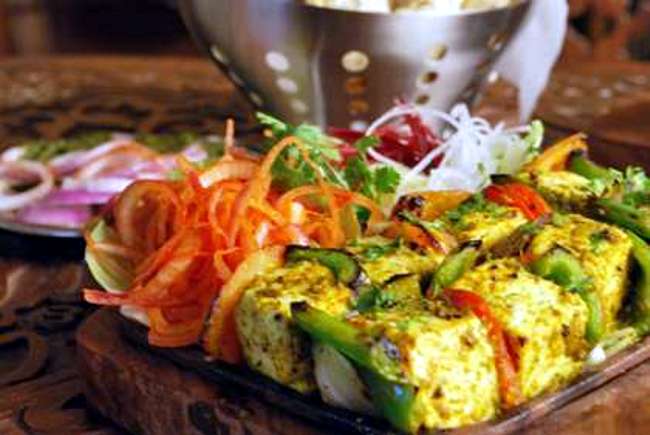 Achaari Paneer Tikka is a classic paneer recipe made with the shallow fried cubes of paneer, pickle, yogurt and other unique ingredients. The exotic preparation of various spices brings the true aroma in the recipe and makes a great starter, appetizer and a snack recipe.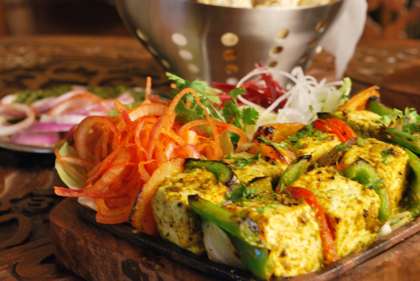 Preparation Time: 10 minutes
Cooking Time: 20-25 minutes
Servings: 3-4
Ingredients:
2oo grams paneer (cottage cheese) cubes
1 cup fresh yogurt
2 tsp mixed pickle
4 cloves garlic
1 inch ginger
4 green chillies
1/2 tsp cumin seeds
1/2 tsp fennel seeds
1/2 tsp mustard seeds
A pinch of pepper powder
Fresh coriander leaves chopped
Vegetable oil
1 tbsp butter
Salt to taste
How to make Achaari Paneer Tikka:
Heat sufficient oil in a pan and shallow fry the cubes of paneer.
Drain on oil absorbent paper.
Combine the curd, pickle, ginger, garlic and green chillies.
Blend all together and make a smooth paste.
Now roast all the seeds in a sauce pan, allow to cool and then grind to make a coarse powder.
Heat the pan and melt the butter.
Add the fried paneer and the curd paste.
Mix well and adjust with the salt.
Add the coarse powder and pepper powder.
Toss gently and stir for 3-4 minutes on low flame.
Sprinkle a tsp of oil or butter all over and cover the pan.
Leave to cook until it firms just for 4-5 more minutes.
Mix very gently and add chopped coriander.
Chef Tips:
You can grill or barbeque this dish until turns into nice golden brown in color.
You can use any of your favorite pickle for making this mouth watering tikka recipe.