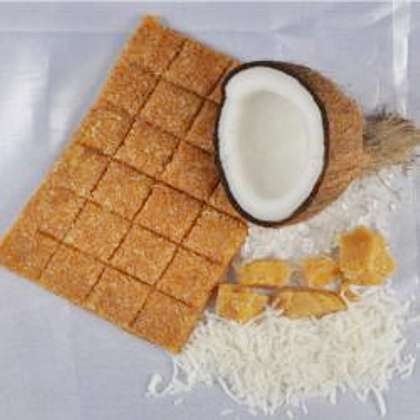 Coconut Chikki is the most famous Indian chikki, specially made at home on the special occasions such as Diwali. You can mix the chopped dry fruits of your choice and as the coconut us fully blended in pure ghee, hence can be stored for many days, even sometimes for 1-2 months.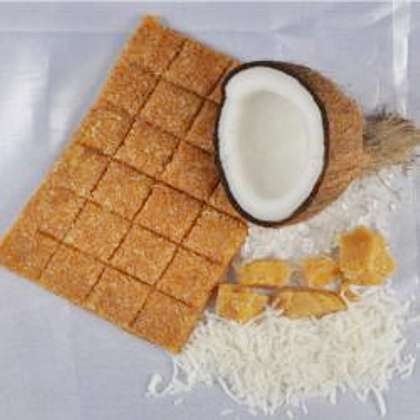 Preparation time: 10-12 minutes
Cooking time: 45 minutes
Servings: 15-20 pieces
Ingredients:
500 gm dried coconut (scraped and grated)
200 gm sugar
 1 cup ghee
100 gm brown sugar
How to make Coconut chikki:
Melt the ghee in a big frying pan.
Add grated coconut and stir continue for few minutes over medium high flame and keep aside.
Heat another big vessel and add 4 cups of water.
When the water starts boiling, add sugar and brown sugar.
Stir continue till the sugar dissolves and the mixture gets harder.
Add coconut and mix very well.
Take a big round-shaped plate having the long edges or high sides.
Grease the plate with some ghee and pour the prepared mixture over it.
Flatten with the spoon and with the help of knife, cut the chikki in squares or rectangles.
Allow to cool at room temperature and then store in air tight jar/ container.