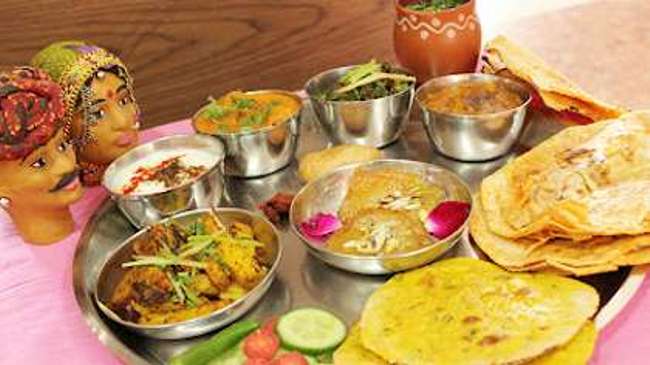 Rajasthani Cooking, Recipes and Food is most famous Indian food in all over world. The story behind royal Rajasthani Food had come up from the ancient princely state of Rajasthan, which gave rise to a royal cuisine.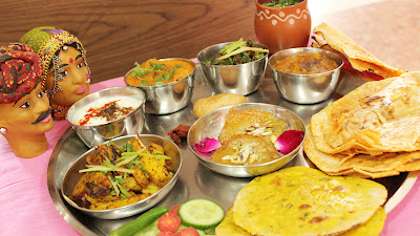 The Rajas who went on hunting expeditions ate the meat or the fowl that they brought back. Even today, Rajasthani princely feasts flaunt meat cuisines are genuinely incomparable.
Rajasthani food is generally cooked in pure ghee and it is literally popular for it's mouth- watering aroma. Rajasthan's tastiest curries are based on the use of pulses or gram flour. Dry fruits, spices and yogurt are used in many delicacies.
Rajasthan has been boosting a vast array of savouries and brought up wide range of Rajasthani sun-dried snack dishes, and yummy sweet dishes, that are famous all over in India. Let it be dal baati and churma or missi roti , one always ends up licking his fingers. Your tummy will scream "No more !" But you won't stop.
Following are some of the Rajasthani Recipes, can be easily made at home.