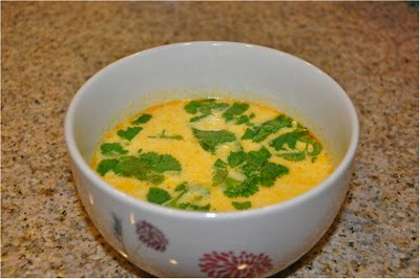 Gatte Ki Kadhi is a typical Rajasthani delicacy made with the unique blend of gram flour dumplings in the spicy mixture of yogurt and Indian herbs. This is one of the most authentic Rajasthani recipe, generally served with roti, rice, pulao or paratha.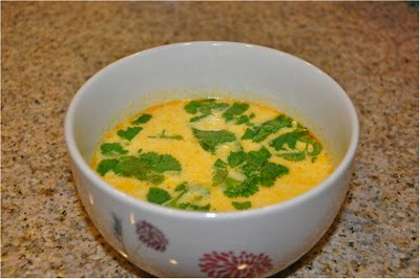 Preparation time: 20 minutes
Cooking time: 30-35 minutes
Serves: 3-4
Ingredients:.
2 cups bengal gram flour (besan)
2 green chillies thinly chopped
1/2 tbsp cumin seeds
1/2 tsp mustard seeds
Few curry leaves
2 cups thick curd
A pinch of baking powder
A pinch of asafoetida
1 tsp crushed coriander seeds
1/2 tsp red chilli powder
1/4 tsp turmeric powder
Handful freshly chopped coriander
2 tbsp cooking oil/ghee
4 cups oil to deep fry
Salt to taste
 How to make Marwadi Gatta Kadhi:
Keep 1/2 cup of besan aside for making kadhi.
Combine the remaining besan, salt, asafoetida, baking powder, red chilli powder, turmeric powder and 1 tbsp of ghee.
Slowly add little amount of water to make a stiff dough.
Cover the dough aside to rest for about 15-20 minutes.
Divide the dough into small equal balls/portions and give them cylindrical shape.
Heat 4 cups of water in a big vessel and add little bit of salt.
When the water starts boiling then add prepared balls for few minutes until gatte gets cooked.
Take out from the boiling water and cut into small pieces.
Heat generous amount of oil in a pan and deep fry the gattas until lightly browned and crisp.
Remove from the oil and place on paper napkin.
Now combine the besan which was kept aside with the curd and little bit of salt and 1/2 cup of water.
Heat the remaining ghee in a pan and add curry leaves, cumin-mustard and coriander seeds.
Stir fry for few seconds and add the curd mixture and adjust with the seasoning and spices.
Stir fry on low flame by stirring continuously for few minutes.
Add 2 cups of water and stir continue until the kadhi thickens.
Mix the fried gatte in the kadhi and bring on few boils.
Finally garnish this delicious Rajasthani Gatte Ki Kadhi with chopped coriander and serve piping hot.