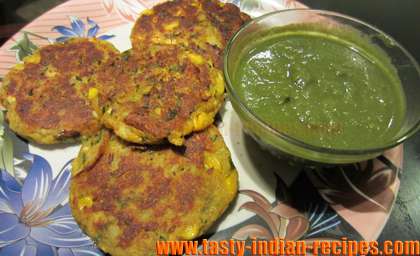 Drumsticks Flower Cutlets is a unique but very tasty tikki / patty recipe, made with chopped drumsticks, scraped coconut, bengal gram, rice flour and tamarind pulp. These cutlets are the excellent Indian snack dish to serve with drinks as well.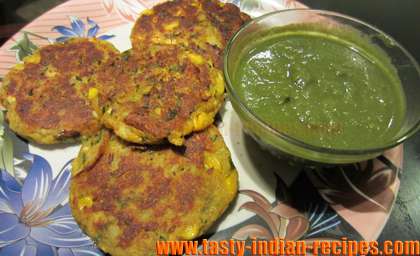 Prep time:
Cook time:
Total time:
Yield: 6 servings
Ingredients required for making Drumsticks Flower Cutlets:
4 cups drumstick flowers
4 tbsp bengal gram flour (besan / chana dal flour)
1 cup scraped coconut
4 tbsp rice flour
1 big onion, chopped
1 tsp tamarind pulp
1/2 tsp roasted cumin seeds
1/2 tsp roasted and powdered coriander seeds
1/2 tsp red chilli powder
1/2 tsp turmeric powder
1 cup oil
Salt to taste
How to make drumsticks flower cutlets :
Wash the flowers in normal tap water and keep aside.
Take a big bowl and combine the besan, onion, tamarind, coconut, cumin seeds, powdered coriander seeds, red chilli powder, turmeric and salt to taste.
Add 1 tbsp of oil and mix well.
Slightly pressure the mixture by applying little oil in your palms and try to make small and round patties with it.
Flatten the patties in a cutlet form, should be of approximately 1 cm thickness.
Roll in rice flour on both sides.
Heat good amount of oil on a flat tawa / griddle.
Place the prepared cutlets at a proper distance, so that they should not stick with each other.
Pour 2-3 tbsp of oil all over.
Keep the flame low to make crispy cutlets from inside as well as from outside.
When the cutlets are browned and done, drain them on oil absorbent paper napkin.
Serve hot with the combination of mint-tamarind chutney.