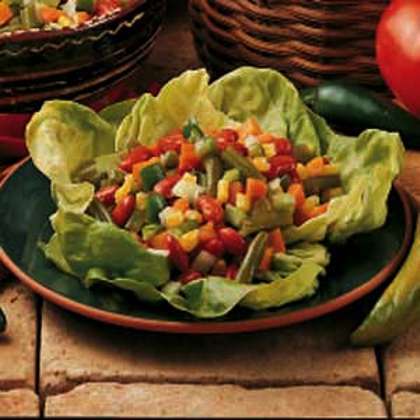 Vegetable Salad is a healthy and nutritious salad recipe, made by combining several veggies and fruits such as cabbage, cucumber, banana, apple and many more. You can use dressing of your choice to make this salad more flavorful and tasty.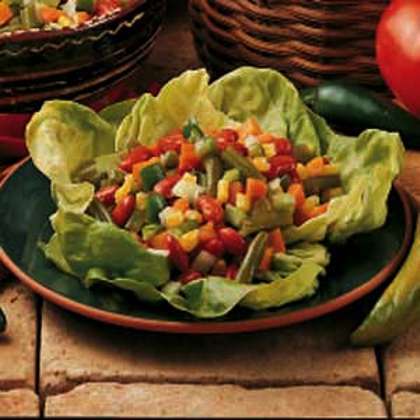 Ingredients:
1 big head lettuce leaves
1 cucumber (peeled, rinsed ans sliced)
1 small onion (cut into rings)
1 tomato sliced
1 small carrot (peeled, rinsed and thinly sliced)
1 banana (peeled and sliced)
1 medium radish (peeled and finely sliced)
1 guava sliced
1 kiwi sliced
1 small cabbage finely shredded
1 big apple (peeled and sliced)
1 tsp fresh lemon juice
1 tsp orange juice
1 tsp pineapple juice
Ground black pepper to taste
Chaat masala to taste
Salt to taste
1/2 tsp olive oil
Few mint leaves for garnishing
How to make Vegetable Salad:
Take a big bowl and arrange salad lettuce leaves.
Arrange the sliced and shredded vegetables.
Also arrange sliced fruits.
Sprinkle some olive oil along with salt, black pepper and chaat masala.
Finally garnish with some mint leaves.
Serve either immediately or refrigerate for few hours to serve chilled.