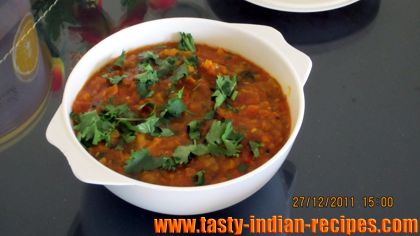 Keema Matar is the combination of minced mutton and green peas, flavored with the spices and whole garam masala and then turned into the delicious and spicy main course dish.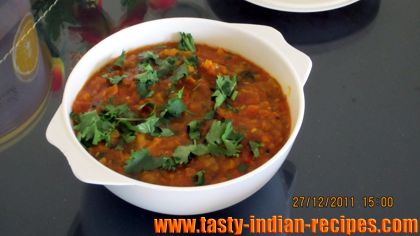 Preparation time: 15 minutes
Cooking time: 45 minutes
Servings: 3
Ingredients:
200 gms minced meat (keema)
1 cup green peas (matar)
1 cup tomato puree
1 tbsp ginger paste
1 tsp garlic paste
4-5 green chillies chopped
1 tsp thick curd
1/2 tsp red chilli powder
A pinch of asafoetida
2 tsp coriander powder
2 tsp kitchen king
4 tsp vegetable oil
Freshly coriander leaves chopped
Salt to taste
Whole garam masala:
1 bay leaf
1 inch cinnamon
2-3 cloves
2-3 black peppercorns
1 green cardamom
How to make Keema Matar:
Heat the oil in a non-stick pan.
Add whole garam masala along with asafoetida and saute for few seconds.
Add meat and matar, also add salt and tomato puree.
Mix well and cook on low flame for few seconds.
Add ginger-garlic and green chillies.
Mix well and add 1 cup of water.
Stir the gravy with the remaining spices.
Cover the pan and leave to cook until it dries.
When the keema and peas are fully done, then garnish with coriander leaves and serve hot.
Chef Tips:
This is the best dish to serve with roti or naan.
At the time of serving, temper the dish with little bit of butter.