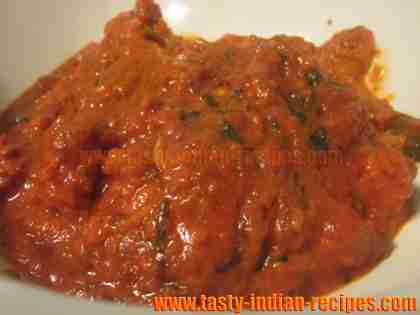 Dhabe Da Meat is the special Punjabi delicacy of lamb meat cooked in the pure ghee and combined flavors of cardamoms, poppy seeds and whole dried spices.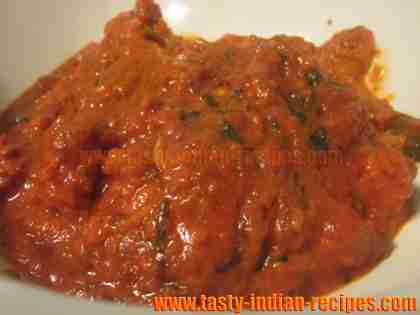 Preparation time: 15 minutes
Cooking time: 30-35 minutes
Servings: 6 persons
Ingredients:
500 gms lamb meat
2 tbsp thick yogurt
4 green chillies chopped
1 inch ginger minced
4-5 cloves garlic chopped
2 bay leaves
3-4 green cardamoms
2-3 black pepper corns
1 tsp white sesame seeds
1 tsp poppy seeds
1/2 tbsp shah jeera
1/2 tbsp red chilli powder
1/2 tsp turmeric powder
2 tbsp coriander powder
1 tbsp garam masala powder
1 big onion cut into chunks
4 tomatoes cut into chunks
Fresh coriander leaves chopped
1 tbsp kasuri methi
1 tsp lemon juice
Salt to taste
2 tbsp ghee
How to make Dhabe da Meat:
Make the separate paste of onion and tomato chunks. Keep aside.
Cut the lamb into medium size pieces and wash thoroughly in normal running water.
Combine the yogurt, salt, lemon juice, red chilli powder, turmeric powder, coriander powder and garam masala powder.
Mix very well and add the poppy and sesame seeds in the mixture.
Add the pieces of lamb in the marination and leave aside for 15-20 minutes.
Melt the ghee in a non-stick pan.
Add bay leaves, peppercorns, shah jeera and cardamoms.
Saute for few seconds and add ginger-garlic.
Stir on medium high flame and add onion paste along with green chillies.
Stir constantly until onion paste turns into nice golden color.
Now add marinated lamb and adjust with the salt and seasoning.
Pour the tomato paste/puree over the lamb and cover the pan.
Leave to cook for about 12-13 minutes until lamb tenders.
Stir frequently till oil begins to separate.
Add 1 cup of water and again leave to cook for 2-3 more minutes.
Finally garnish with kasuri methi and chopped coriander.
Serve delicious dhabe da meat with roti, naan or rice.
Chef Tips:
You can use oil instead of ghee, but ghee tastes better in this recipe.
You can garnish dhabe da meat with little bit of fresh cream and chopped nuts just before serving.