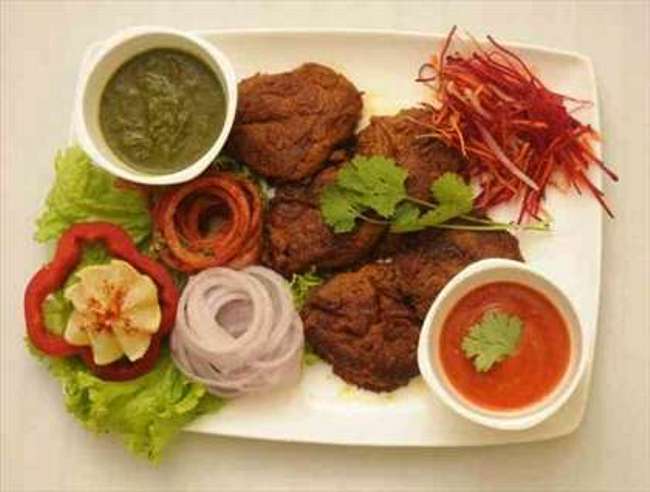 Galouti Kebab is simply made with minced meat. The lamb meat is cooked in butter, roasted chana dal and spices. A great snack dish can be made in oven or in the pan.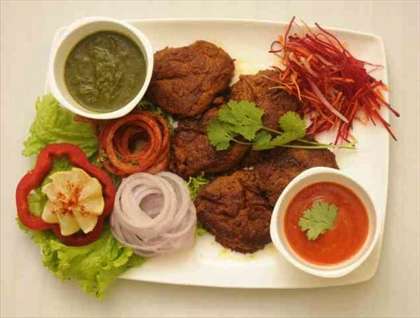 Preparation time: 15 minutes
Cooking time: 25 minutes
Servings: 4
Ingredients:
4 cups lamb meat minced
1/2 cup roasted chana dal
1 cup refined flour (maida)
2 tbsp cornflour
2 tbsp ginger-garlic paste
2 tbsp raw papaya paste
1/2 tsp green chillies paste
1 cup onion finely chopped
1/2 tsp red chilli powder
1/4 tsp turmeric powder
3 tbsp fresh cilantro chopped
Salt to taste
Oil for frying
How to make Galouti Kebab:
Mix all the ingredients very well with the minced meat and refrigerate for 2-3 hours or for overnight.
Take out from the fridge and keep the mixture out for about 10-15 minutes for little bit defrosting.
Now make small patties of the prepared mix and deep fry in hot oil.
Serve the Galouti Kebab piping hot with onion rings, lemon wedges and mint chutney.
You can roast these kebabs in the oven as well.