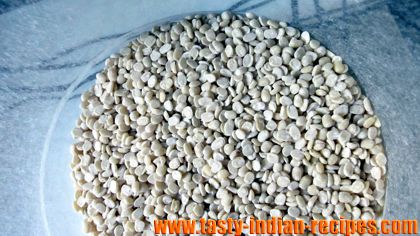 Urad dal is nothing but the split black lentils. This skinned split is imparted with the rich and creamy texture. It has strong flavor and instant kind of skin. The surprising factor about this unique lentils is that when is to be soaked in water, the creamy white foam floats on the surface.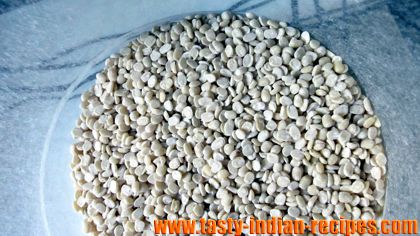 Urad dal is highly used in Indian cooking. It can be whole and grounded one. Although the uses of whole and grounded urad dal are different, but the values of taste and deliciousness remain same.
This white lentils inculcates a creamy and unique white interior. Urad dal is easily available in every grocery store. You can buy it in the branded packaged form or loose in bulk containers. It is important to see that it must be refined, having a pure skin. If you are buying the packaged one then check the manufacturing and expiry dates.
USES:
The ground paste of this dal is an excellent ingredient for making idli, vada, dosa and various snack recipes.
This dal is highly used in the kitchen preparations.
The soaked urad dal is special content for making several delightful veg and non-veg recipes.
It is used to steam up with butter and also spiced up with the boiled vegetables.
Urad dal can be proudly served when made in ginger-garlic paste and tomato puree.
Various South Indian dishes are flavored and tempered with good amount of urad dal.
It acts great for binding the stuffing and filling of rice and other vegetables.
You can make restaurant style dahi vada in your home with this legume.
STORAGE:
Urad dal must be stored away from the wet areas, surfaces and moisture.
It should be kept at cool and dry place.
It must be stored in air tight container.
You can refrigerate the boiled or cooked urad dal for 2-3 days.
Soaked urad dal and urad dal paste can be stored for 3-4 days.
BENEFITS:
Urad dal is necessary to fill the requirements of vitamins, minerals, calcium, magnesium, iron and potassium in the body.
This particular legume has blocks of proteins, which are necessary for good health.
It helps in providing nutrients in the body.
This lentil serves the excellent source of fats, protein and carbohydrates in the body.