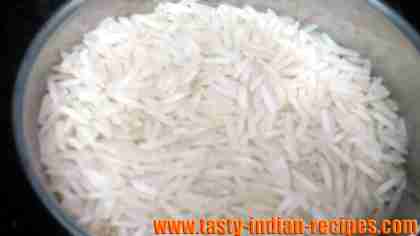 Par-Boiled Rice are also known as ukda rice, ukda chawal or parboiled rice. Parboiled rice are extremely good in improving the nutritional values in the body. These rice are one of the most preferred rice of many southern parts of the Indian Subcontinent.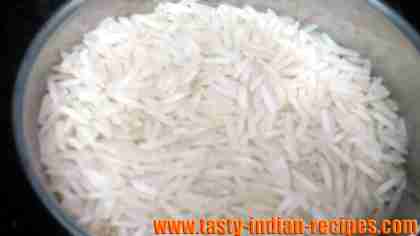 The starch of parboiled rice become gelatinized, that makes them harder and glassier than other types of rice. They take less time to cook and becomes firm and less sticky after cooking.
Parboiled rice are considerably just like brown rice, as they drives nutrients and thiamine from the bran into the grain, and this practice of parboiling has been adopted by North American rice growers in the early 20th century.
When the rice are parboiled, then removing the bran layer becomes easy and quick, otherwise it is very difficult procedure through mechanically. However the bran of parboiled rice is little bit oily in nature, which tends to clog machinery. Most of the parboiled rice are milled just like white rice.
Packaged parboiled Rice are easily available in the market. In some grocery stores you can get them in bulk containers as well. If you are purchasing the packaged one rice, then make sure to check its use-by date very carefully, it's because the intensity of natural oil in parboiled rice gets intact only when they are used before their expiry dates. If you are buying parboiled rice in bulk containers, then make sure that the store keeps the fresh stock hygienically and covered. In any ways it is very important to check that there should not be a drop of moisture in the rice.
USES:
Parboiled rice easily goes with any type of veg and non-veg curry recipes.
You can make delicious and healthy khichdi by mixing parboiled rice with your favorite lentils and spices.
Parboiled khichdi is extremely tasty when served with roasted papad, pickle and raita.
You can use them as per your taste and preference.
For making simple parboiled rice, you just need to wash them in normal tap water and then soak for about 30 minutes before cooking.
You can temper the cooked parboiled rice with little bit of cumin and makes yummy jeera rice, which are great to serve with dal fry and paneer butter masala.
STORAGE:
Always store them in air tight container.
It is advisable to buy limited quantity of parboiled rice as per the requirement, because it is always better to buy fresh stock than the old one.
Avoid storing parboiled rice more than 2 months, as they features an oil-rich germ, hence there are many chances to become rancid
White parboiled rice must be stored in an airtight container and that container should be placed at a cool and dry location.
Cooked rice must be stored in the refrigerator and can be used for up to 3 or 4 days.
BENEFITS:
Parboiled rice are low in fiber, hence extremely soothing to the digestive system.
These rice are wonderful in treating diarrhea in children.
Parboiled rice are better than the regular rice, it's because they generally goes through a process where the starch is stabilized and makes them less starchy.
Parboiled rice contains fewer calories, as compare to other types of rice, the reason is they are slightly puffed and weights less for their size.